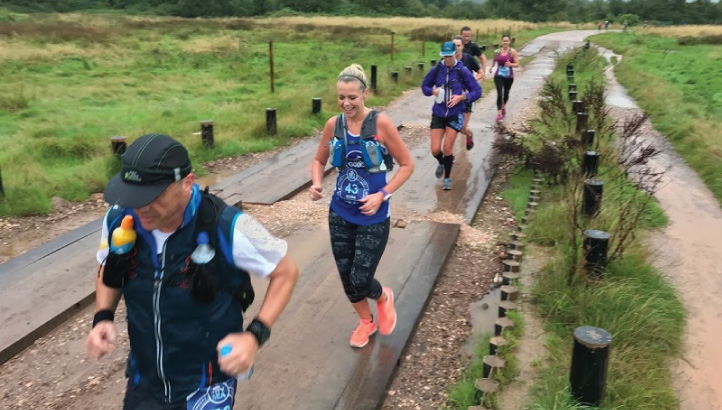 The City to Sea Ultramarathon is on Saturday 3rd September 2022
The Event
The City to Sea Ultramarathon is a fantastic 34 mile route from Exeter Riverside to Babbacombe Downs via Torquay Harbour, don't be fooled by the first 20 miles which apart from a couple of short climbs are flat, because as you leave Shaldon and re-join the South West Coast Path things get challenging, this 7 mile stage is the toughest of the route with several big climbs, but it is also very picturesque, stage 4 starts with a long downhill to Torquay Harbour before you re-join the Coast Path and head up to Babbacombe Downs. The route has riverside paths, country lanes, woodlands, stunning cliff tops, beaches, harbours and much more. Simply the best scenery Devon has to offer.
Start Location & Time
The Start Race HQ is located at Exwick Parish Hall, Station Road, Exeter, EX4 2AB

The Start Location is a short minutes walk from the Start HQ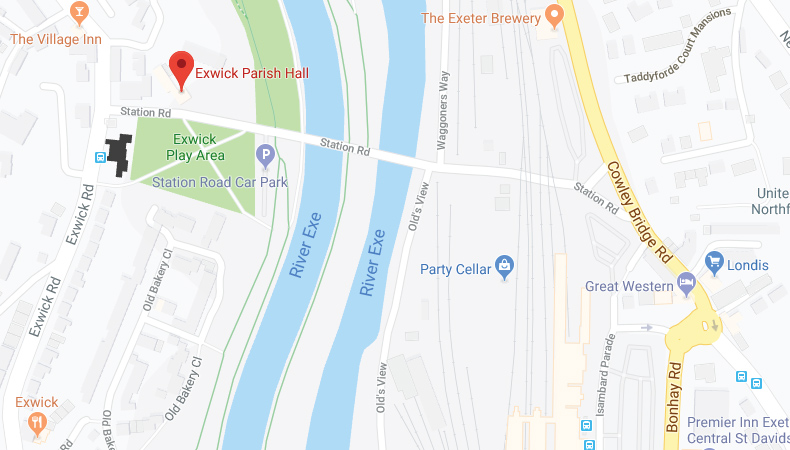 The Ultramarathon starts at 8am full timing details will be sent in the event information PDF, a few weeks before event day.
Finish Location
The finish line is on Babbacombe Downs, Torquay. As well as the race village there will also be the fantastic Festival of Fun with lots do to for all the family and live entertainment all day and into the evening.
Transport
Coach Transport is available from Babbacombe to the Start HQ in Exeter inplenty of time for the start, it leaves Babbacombe at 6.30am. The cost is £5 and you can pay for this when entering the event.
Route
You will find interactive route maps of each of the 4 stages of the Ultramarathon here.
Signage
The route will be marked with signs, tape and there will also be marshals at certain points. We are increasing the amount of signage & tape from the previous event and adding more marshal locations, we do still advise you however to familiarise yourself with the route and carry a map of the route on you at all times.
Check Points
TThere are 3 check points and two water only stops, listed below are the locations the distance (in miles) between them and the cut off times for each of them. (subject to alteration, final details will be in event information PDF)
| | | | |
| --- | --- | --- | --- |
| Location | Type | Miles from Start | Cut Off |
| Countess Wear | Water Stop | 5.50 | |
| Starcross | Check Point | 11.70 | 11am |
| Shaldon | Check Point | 20.30 | 1pm |
| Maidencombe | Water Stop | 23.70 | |
| Babbacombe | Check Point | 27.60 | 3:30pm |
| Daddyhole Plain | Water Stop | 30.00 | |
| Babbacombe | Finish | 34.81 | 7pm |
What You Get
Entry into the City to Sea Ultramarathon
Access to our fantastic and highly praised check points, with great food and drink to help you on your way.
On completeing the Ultramarathon you will get:
A Finishers Medal
A Finishers T-Shirt
Free Fish and Chips from Hanburys Famous Fish and Chip Shop in Babbacombe
Cost
Solo entry to the Marathon is £55
Kit List – IMPORTANT
The following kit is mandatory and must be carried at all time, kit checks will be in operation and we reserve the right to withdraw you from the event if you are not carrying any of the items listed, the kit list is for your safety as you will be running on some remote sections of coast path:
Mandatory Kit
Fully Charged Mobile Phone including the numbers for the Race Medic and HQ
Water Bottles/Bladder capable of carrying a minimum of 1 litre
Showerproof Jacket
Head torch, there is some woodland and coastal path running close to the end of the route, and it may be getting dark when you run this section so a head torch is required.
£20 cash
Recommended Kit
Headgear (sun, wind and rain)
Gloves (good for if you stop and cool)
Additional upper body thermal layer
Survival Blanket: 1.4m x 2m minimum
Route Map
Compass
Whistle
Spare food with a minimum 100kcals nutrition to be carried at all times
Waterproof layers
Sunscreen (hopefully)
Sunglasses
Blister treatment kit
Some form of identification
Baggage Drop
There will be a baggage drop at the Start HQ, your bag will be taken to the finish line.
Race Numbers
Race Numbers will be picked up on Event Day, either at Start HQ or if you are using the race transport, then you will pick them up before boarding.
Sponsorship
Just by entering the event you are helping THHN help families affected by serious illness and bereavement, however we have a new category of entrant 'Memory Maker Fundraiser' with the chance of receivng a 50% or even 100% refund of your entry, should you be able to fundraise either £150 (50% refund) or, an extra £75 (further 50% refund).
Have a look at our new Charity & Group Entry.