5 yrs ago
Sat, 15th Sep 2018 @ 20:00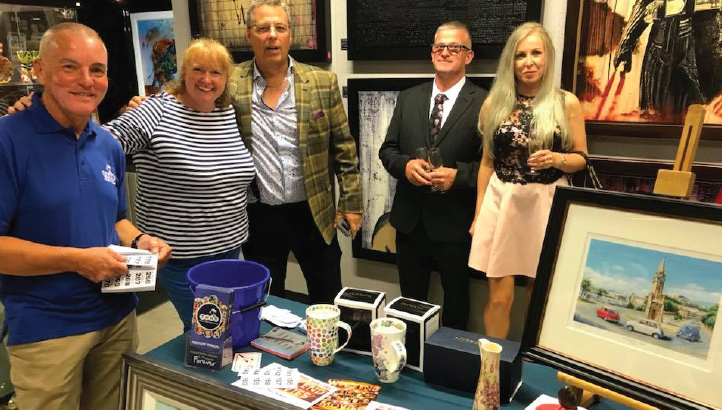 We are privileged with the support businesses give to our charity. Without them and individual sponsors we simply can't provide any 'memory making holidays'.

Last night our wonderful supporters and friends at Haddon Galleries raised £627.52 for us. Timely funds as we look to redesign the Lodge ready to welcome families with a disabled child whom also suffers a life limiting/ shortening illness.

Thank you Fiona and Paul and your team and all who bought tickets for the amazing raffle or guess the weight of the beautiful bronze frog and a massive thank you to Bob Barr and Fleur Barr for manning the raffle and Kimmy Brook for encouraging guess the weight.

Without our volunteers we would be nowhere.
Get in touch with us
Upcoming events