Posted
Wednesday, 5th September, 2012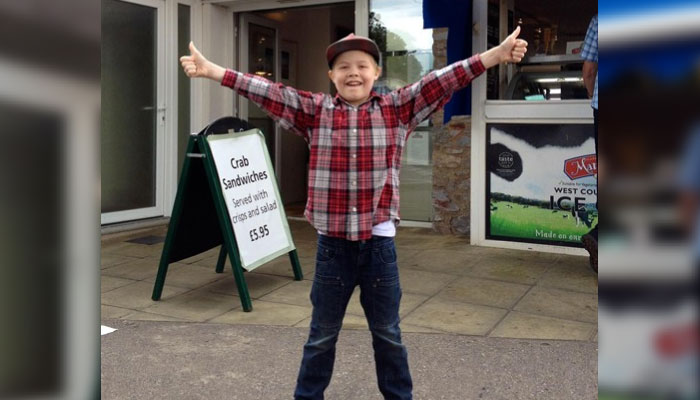 We have just returned from a wonderful family holiday at the Hotel De La Mer so kindly provided by yourselves. We cannot endorse highly enough the good work of the charity, which is providing many happy memories for families such as ours.
On this occasion we were only able to bring our youngest child, Fabian as our elder children all had their own commitments at the time. This did mean, however that we as parents had quality time with him away from home the first time since his bone marrow transplant in January. He is such a joy to us and we had great fun together enjoying the many sights in the Torbay area. The free lunch at the Cliff Railway Cafe and cream tea at Angels Tea Rooms in Babbacombe were especially memorable as for once we didn't have to watch the pennies when ordering! The hotel was very welcoming and homely and we got to know another THHN family during our stay. We were also blessed with good weather – perhaps Luke has a special arrangement with the man upstairs!
So thank you THHN for your generosity and we hope to see you again one day.
With love
Darrell, Lydia and Fabian Bate
Comments