Posted
Friday, 28th August, 2009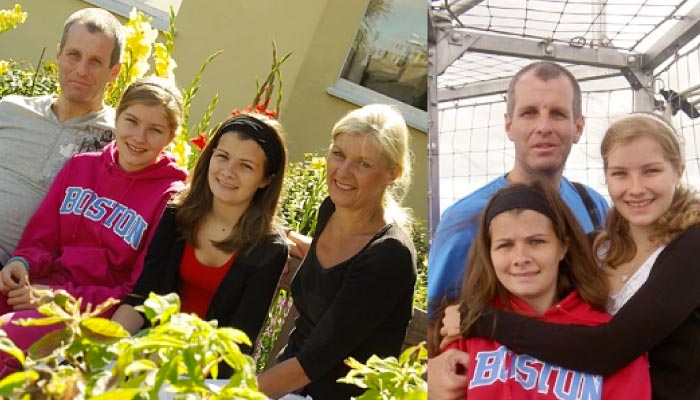 Our Daughter Hannah is just sixteen and for the last year she has been battling against a cancerous brain tumour, she has had three lots of surgery, radiotherapy and many cycles of chemotherapy- she is still on chemotherapy and has had a stroke but she does not let that stop her from doing almost anything. We were not going to have a summer holiday this year as I had just returned to work after being off for almost a year to look after Hannah.
We were offered a holiday by the THHN (via CHICS our local Children with cancer group – NACCPO Member) and we gratefully accepted the invitation to stay at the Hotel De-la-mer in Babbacombe not knowing what to expect.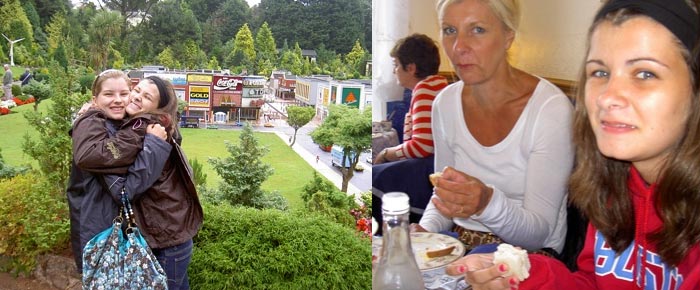 We arrived on Saturday 8th August and were warmly greeted by Luke and his wife Suzanne. Throughout our stay their entire family were so supportive, helpful, and enthusiastic. Nothing was too much trouble.
Luke organised for us to attend local attractions/businesses that had joined THHN. We went to Woodlands theme park one day where we had such fun Hannah particularly enjoyed the challenge of the assault course which we all had to participate in- If she can do it we have to! Molly her sister went on all the rides and had a great time.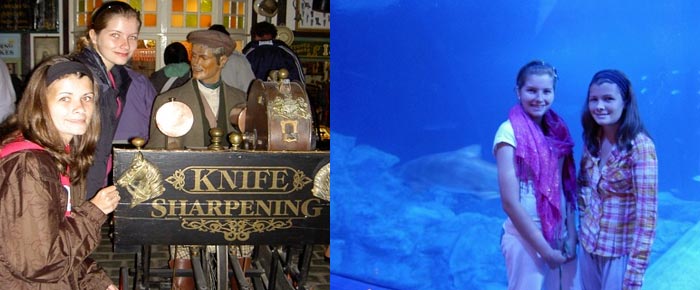 We went to the Princess Theatre in Torquay to see Joe Pasquale which we all enjoyed. We went to Bygones where Hannah became hungry after looking at the food in the shops so we headed straight for Angel's tearoom in Babbacombe which are amazing, it was the best afternoon tea we have ever had. Hannah joked that she could hardly move she slept for two hours after the tea, before having yet another excellent meal at the De la Mer. The food at the hotel was exceptional, fresh local produce with a good range and choice of dishes.
On the Tuesday I unfortunately had to go home so that I could work on the Wednesday leaving Steve, Hannah and Molly to have yet more fun. They went to the Laughter show at Babbacombe theatre, the best fish and chips at Hanburys, driving lesson for Hannah (off road) with Grants motoring. This was very special for Hannah as it is something that she has really wanted to do.
We went on the Hi-flyer at Torquay which was exciting and scary. Dean at Plymouth marine centre was excellent, in fact all the persons we met went out of there way to welcome us, and we felt like VIP's.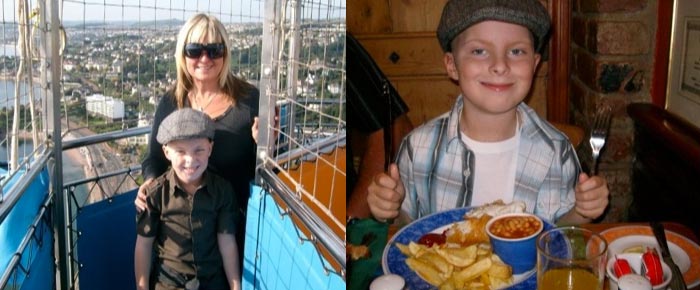 Our family will never forget the hospitality shown to us by the people of Babbacombe. This last year has been a nightmare but the kindness of the People involved in the THHN makes a real difference to the lives of not only the children who have cancer but also their families, it doesn't change our situation but it eases the pain and gives us fun and happy memories at a time when our lives have been turned upside down. These 'treats' enhance children's lives.
The positive effects of your kindness should not be underestimated as it makes a real difference to children's lives. Thank-you, not only to Luke and his family, but to all those who have signed up for this worthwhile cause, and who will be accommodating future families.
Regards and best wishes from
The Jones's
Comments