Posted
Sunday, 2nd January, 2011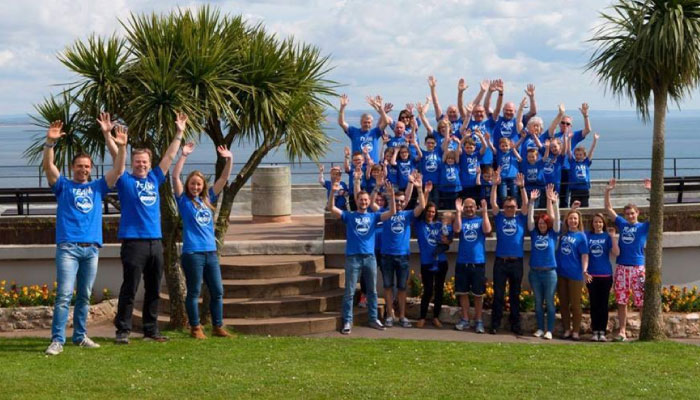 A huge thank you to THHN for the wonderful generosity shown towards us , we have had an amazing week in Torquay staying with Nicola and David at the Tor Dean Hotel and they have been the most brilliant hosts to us.
The hotel was warm and friendly the minute we walked in , our room was perfect for us with plenty of space, the most comfortable beds ever !!!! sharing time with us was great fun , David has a wonderful sense of humour, Nicola is a great cook and bottle washer! and, we believe that we have left as friends.
They showed genuine kindness and friendship towards us ,(Leah now has a soft spot for David).. Everyone we met was very nice to us and, we had no problems whatsover.
Special thanks to the people of Cockington, Linzie and Sophie from Rose cottage (and Ruby) the dog for the lovely cream tea and allowing Leah free range of the gardens after hours. Rick and Bracken for taking us up to the manor house in his carraige (what a lovely man).. Lee James from the Ourglass for a lovely engraved paperweight for Leah.
Hi-flyer for taking us up up and away on a beautiful clear day ,the Babbacombe Model Village, Angels for another lovely cream tea , Hanburys for a lovely fish dinner,our Grand trip to Dartmouth , Waves Leisure Pool for our swimming, the Babbacombe Cliff Railway, Kents Caverns and Torre Abbey, gosh we hope we havent forgotten anybody !
Words can not thank everyone enough, we very much appreciated everything you arranged for us, with special thanks once again to Nicola and David at the Tor Dean Hotel who did us proud.
We will certainly spread the word about your good work.. Thanks again .. with love Alan, Wendy and Leah Birchall.xxxxxxx
Comments