Posted
Monday, 1st September, 2014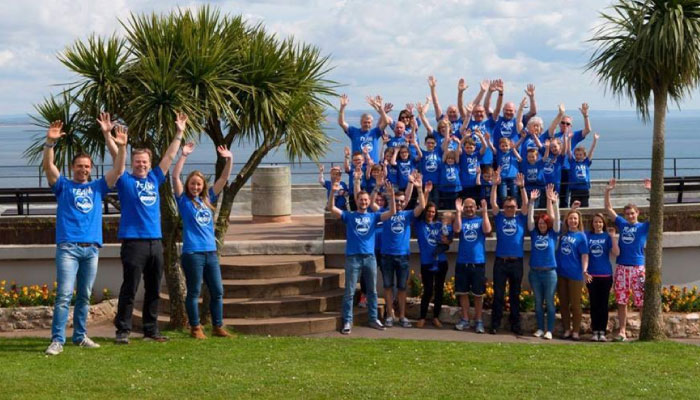 I just wanted to say a huge, huge thank you for our wonderful few days, spent at the Marine Hotel, Paignton last week. We had a brilliant time – we were so well looked after by all the staff, particularly Nicola, Paul and Sharon.
We were made to feel so welcome from the moment we stepped foot in the building – Nicola met us personally and Sharon showed us to our room. And the food and facilities were brilliant – the hotel was lovely and we felt thoroughly spoilt.
We couldn't believe the welcome pack waiting for us, and the goodies enclosed. Thank you to John for organising the theatre tickets, the bowling and the horse-drawn carriage ride at Cockington. And while at Cockington, the kind people at the glass blowing, art gallery and blacksmiths made us feel very special, giving us lots of items that we can remember the holiday by.
We think you and your team to an amazing job. Losing our son, Campbell, at the age of eight months was a tragedy that we will never come to terms with, and we feel his absence every day. But we are so grateful to your charity for the chance to go away with our other children and have the time to think about our boy, whilst other people willingly take the strain and make sure we can relax.
Please feel free to use this testimonial on your website or wherever else you see fit. I will be sending thank-you notes to the businesses who treated us with such warmth, and I hope it goes some way towards spreading the word about what your incredible organisation does.
Thank you once again.
Bekki, Mark, Daniel, Holly and Isla Burns
Remembering Campbell xx
Comments