Posted
Friday, 31st December, 2010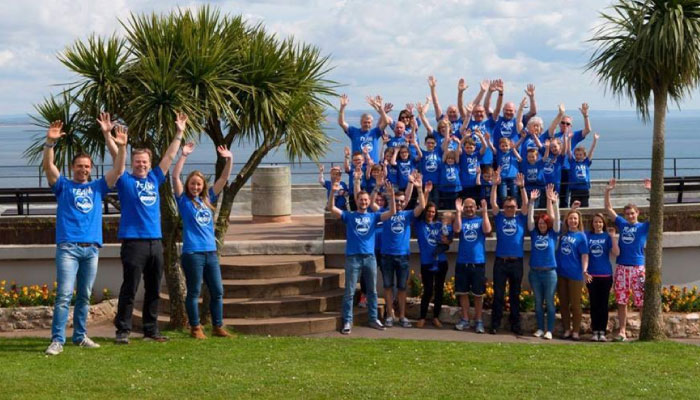 Luke Tillen, the founder of THHN approached the Herald Express after reading an article about a charity abseil I was doing to raise funds for Winston's Wish. I have 2 very young bereaved children as my husband Ben Coaker (their Daddy) was murdered last year in June in an unprovoked attack in Torquay. Ben's murder left us emotionally struggling, and Luke appeared into our lives to try and add a few smiles that had got lost along the way.
I felt truly spoilt when Luke offered us free entry passes into a lot of the South West attractions. I was able to take the children to places I could not afford to take them to anymore.
We had days out at Crealy, Woodlands, The Kents Cavern, Bygones, Model Village, Canonteign Falls, and many more places where the kids could just be kids, and I had the chance of seeing those smiles that had almost been forgotten. We had vouchers for eating out, where again we were treated like royalty. The children loved the unlimited free ice creams on Babbacombe Downs at the Cliff Railway Cafe where we also had a lovely lunch. We enjoyed an American Diner experience at Casey's Diner, and Fish & Chips at Hanburysof Babbacombe. There is honestly too much to name. Luke also arranged for me to have some grown up time; a luxury I forgot I needed. He gave me a pair of tickets for Babbacombe Theatre, and put me in contact with a lovely lady who gave me a massage. I also had the honour of attending the THHN charity ball which was a very inspirational night, and a testament to Luke's success. Luke called our treats "A holiday from home", and it really was.
As if that wasn't enough, Luke then arranged for us to go on holiday to Cornwall. We had the pleasure of staying in the most beautiful cottage I have ever seen for a week. It was self catering, but Luke didn't want us to have to worry about the costs of buying food for a week, so once again he worked his magic, and food hampers were made up for us. We had a fresh meat hamper, fresh fish, organic vegetables, and cakes galore. It was more than enough for us for a week. The lady who owned "Daydream Cottage" was so welcoming and greeted us with a cream tea and bottle of wine, and even had bath robes hanging up for the children. Everything was perfect. The cottage was magical, with a field of cows over the fence for the children to see every day. We couldn't have asked for a more peaceful, perfect holiday, which gave us the chance to spend some quality time together away from the hell of our real lives.
I will be forever eternally grateful to Luke and his wife Suzanne for allowing me to find my little boys smile again; at least for a little while. I struggle each day without Ben, but to see my son struggle is heart wrenching. Luke gave me an opportunity I could never have afforded to take on myself. He has given us some memories, shown me that I can have fun with my children, and I have made a new friend in him and his beautiful family. I could never thank them enough.
The THHN is a wonderful charity, offering dreams and memories for families who are living with terminal illnesses, or have recently bereaved children. Luke is a wonderful, kind, generous person, who wants nothing in return for the magic he gives. Thank you so much Luke and Suzanne. I can't thank you enough. x"
Comments