Posted
Tuesday, 25th January, 2011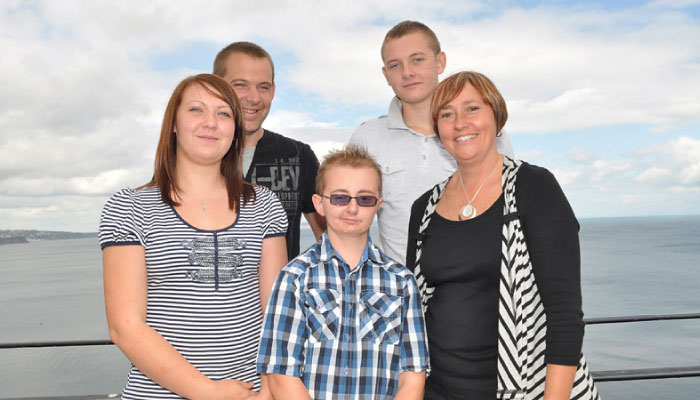 Nicks story starts way back in 1996 when he was two years old and diagnosed with Acute Lymphoblastic Leukaemia (all). If that wasn't bad enough he had it in the blood, brain and nervous system. This meant his only chance for survival was a bone marrow transplant. Having tested all the family we were lucky enough to have a related donor – Natalie his 4yr old sister.
After having many problems from side effects and years of hospital the transplant took. He was one of the lucky ones!.
You never really feel out of the woods or get the all clear as a parent I was always worrying about infections, colds and ailments.
At 10 yrs post transplant I was convinced it would be back, but we still in the clear which brings us to Boxing Day 2009, when Nick seemed to have a stroke. After many tests they discovered not one but two brain tumours, our worst nightmare.
They operated as best they could but could not remove all of the one on the brain stem which left him with his throat paralysed on one side , speech affected and deafness. After a long stay in hospital it was felt he could be fed with better results through a tube so a gastrostomy was inserted.
All of which has been very hard for him and us all as a family, which was why it has been lovely to come and stay at Hotel de la Mar to recoup after a very stressful 2010.
We cant thank Luke and his family enough for the warm welcome we had on arrival and whilst we were there. The support we had from local business es made our holiday so special.
Thank you to all involved in THHN holidays.
Comments