Posted
Friday, 22nd July, 2011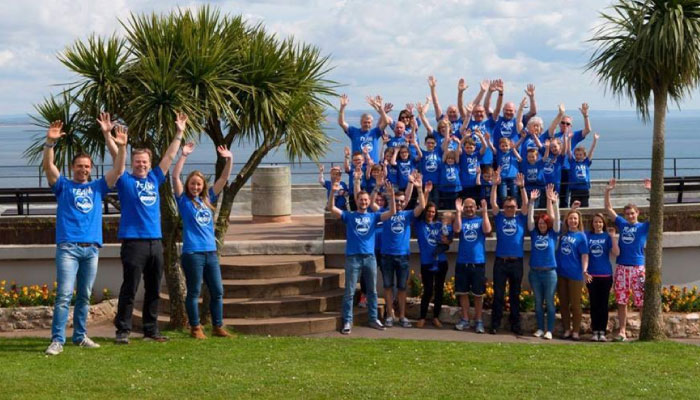 To Luke and all of the staff at Hotel De la Mer and all of the sponsors of this wonderful service, We were invited to enjoy a much needed holiday as the result of my daughter Helen being diagnosed last year with a carcinoid tumour to her right lung.
It was at the beginning of 2010 when only 20 years old that Helen began to become quite unwell. Helen is also the mother of a daughter who was under the age of one at the time. The illness presented in the form of repeated chest infections and pneumonia. The repeated chest infections triggered referral to the Chest Clinic at Glenfield General Hospital in Leicester. Following a chest xray, CT scan, blood tests, asthma/allergy tests, ECG and bronchoscopies we had to return to the hospital at the end of May for the results which were totally out of the blue and devastating for Helen and all of our family and all of Helens friends.
Helen was told that she had a large carcinoid tumour occupying the whole of the lower lobe of the right lung. This she was told by the consultant was very unusual in someone so young. Following this Helen then underwent a full body scan over 3 days and a laporotomy which identified multiple lesions across all segments of the liver. It seemed as though for most of 2010 Helen was at all three of Leicester's hospitals either as an in or out patient. In October of 2010 Helen went in to hospital for surgery to remove the tumour from the lung but unfortunately due to the size and site of the tumour it was not possible to remove and Helen now has to live with this.
Helen now has monthly injections to control the symptoms caused by the tumour which can affect day to day life quite considerably. Thankfully they seem to be helping and at long last Helen is looking and feeling a thousand times better than this time last year and has also put on weight at long last !
As Helens mother I am amazed how she has handled this illness while also having to care for her young daughter.
When the girls from CLIC Sargent at Leicester Royal Infirmary offered this holiday to Helen, her daughter Ella and myself we were amazed at the generosity offered by complete strangers to us. Receiving such devastating news about your health is like a kick in the stomach that never wears off but we have all been amazed and touched by the support that has been offered to us by all agencies that we have come into contact with.
To Luke and all of the staff at your hotel we would like to thank you for a wonderful break, the food was fantastic and I've already recommended the hotel ! Despite the poor weather we did manage to get to the beach twice which Ella absolutely loved, she didnt seem to notice the freezing water !! We also visited Pennywells which was a big hit with both Helen and Ella as well as the Minature Pony Centre.
Once again thanks for the holiday, as this time last year even the idea of going away was something we felt we would never be able to achieve again.
Beverly Foskett
Comments