Posted
Friday, 3rd August, 2012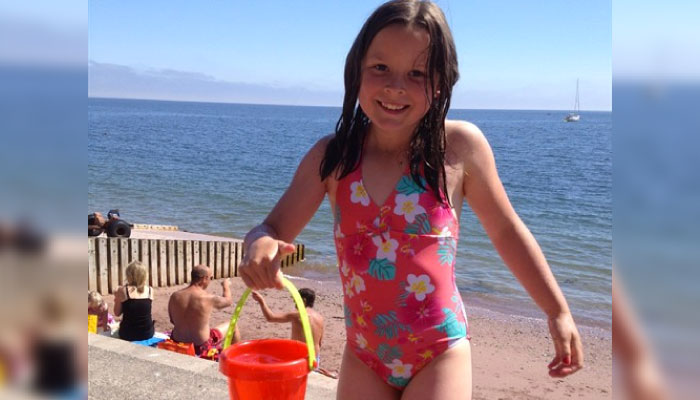 When we heard that we had been nominated for a holiday in Torquay through THHN we were absolutely delighted. I have to say though we felt very apprehensive too because we lost Katy only 6 months ago and this was going to be our first trip away without her. We have been through such a horrendous time that we couldn't imagine being able to enjoy ourselves at all.
The day came for us to go and I have to say we were all very much looking forward to it. Mainly because we had received the pack through that showed us what attractions were around for us to visit. On arriving at the hotel the first thing that struck me was the sign on the door that said THHN gave a holiday full of memories. I couldn't imagine myself being able to make any memories without Katy and thought "we'll see".
We were given a very warm welcome and instantly felt at ease. The room was very comfortable and the sun was shining. Within half an hour we were down on the beach! What a beautiful beach. The views were stunning. At this point I started to relax.
We met up with another family who were also staying there on a bereavement break and made friends quickly. Our 8 year old Charley made friends with their daughter and they became inseparable. I have to say that this was the start of our good memories. A coach party turned up to stay for the week and we all soon became one big party. The staff were so friendly, the entertainers were funny – The magician Peter Baffles was the best though! Luke was very attentive to us all.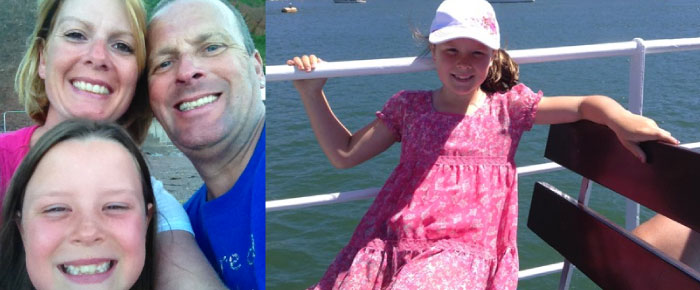 Meal times were nice. We had our own table for the week and the menu was varied and nutritious. I particularly haven't been able to eat well since Katy died and had gone down to about 8 stone. By the time I returned home i was 9 stone!! I can't believe how much we were fed with all the extras coming around! I've had to buy new clothes!!! Our friends have all said how healthy I look though.
We were offered brilliant days out. We enjoyed Bygones Museum and the Model Village. We also loved the Round Robin trip with the Dartmouth Steam Railway & River Boat Company. We went to Crealy Adventure park and Buckfast Abbey too. The Babbacombe Cliff Railway were so kind and accommodating too wanting us to enjoy ourselves and have fun as too did Angels Tea Room. There was so much more we could have done but to be honest, after the last 6 months we just wanted to relax on the beach which we did a lot of. We went for lovely walks too and down to Kents Cavern which is a must!!
Meeting the other family gave us opportunities to talk about how we felt if we needed to and them too. We drew comfort from each other at time that were bittersweet. The whole visit just worked really well for us. Charley had this to say:
I really liked it at Hotel De La Mer because I met a friend and she was really nice. she was there because she had a little brother that died
Overall we really did have a lovely stay that has left us with precious memories as promised on the door! Now we're away we miss it. We talk about going back one day. Luke we would like to thank you from the bottom of our hearts for a lovely holiday. We have returned home refreshed and relaxed. It was just what we needed. Thank you to all the local businesses that made the holiday all the more enjoyable and special. For the first time in 6 months we have found ourselves able to smile and actually have fun as a family again. Those memories are priceless and have given us hope for the future. Thank you so much
Comments