Posted
Friday, 28th August, 2009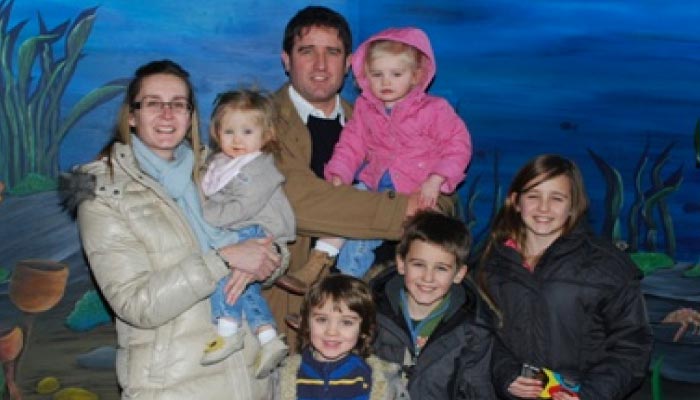 We just found out that we were going on holiday in Devon. We were so exited it will be lots of fun meeting new people and spending time with my family it will be a very enjoyable week. We are staying in a hotel called the Carlton Hotel which has a swimming pool in it, will be in it the whole time. I just can't wait. We go on the 4th of January.
There we were pulling up outside the hotel we were all raring to get out of our seats. Once we unloaded the car we went and checked in and got our room key. As soon as we were ready we set of down to the pool. After we splashed about in the pool we went to the yellow submarine which was a soft play area for younger kids like us, my sister who is two her speech came along very well during the stay and now she can carry on conversations. It was really fun in the play area because our dad came in and went down the slide and we put loads off things up it so he couldn't come down. After we played in the yellow submarine for a bit we went and played ten pin bowling it was so fun as our little sister who is two got to play as well as she had never played it before. By the time we finished the game it was time to go and have dinner, it was really good as we all got served food and it was like we were in a very posh restaurant. Me my two brothers and my dad had lamb but my sister had fish and my mum had chicken. For pudding we had chocolate fudge gateau and my brother and sister had ice-cream. After that it was time to go to bed. We were all very tired from the long journey here.
In the morning when we woke up it was time to go down to breakfast. It was a help your self buffet for a cooked breakfast. Yummy. Our dad's plate was full to the top he had loads of food in the morning. After breakfast we went to the Plymouth Aquarium it was really good as we found out loads of facts and we saw an octopus species which was the largest octopus.
It was really fun and relaxed as my mum and dad weren't in and out of hospital with my baby sister it was a week free from the hospital for all of us really, I bet my sister loved it.
Not having to see all of her doctors for a entire week. When we came back we went for another swim but this time my mummy and my baby sister came in which was really good a family activity. After we went for dinner it was really nice we had a table to ourselves so we could chat about our day tomorrow. When we went back to bed the oldest of my brothers stayed up and went to the games room with my dad and they played pool together till ten. When we woke up in the morning we were all so pleased. It had snowed. So after our breakfast we went outside and built a snowman and had a snow ball fight. After that we went to the swimming pool again because we went there so often all of our swimming improved. When we came back to the hotel room we just watched television while my brothers went and played In there room. About ten minutes later one of my brothers came in the lounge and said that Jude has fallen asleep. In the end we woke him up and set of for dinner. My brother my mummy and my daddy had roast beef and me and my brother had stir-fry. When we came back to our room we all fell asleep straight away.
It was time for breakfast so my daddy decided to make the most of it and stuff is plate to the brim. But after that we went to Salcombe it was a very small village. Me my daddy my sister and my two brothers went on a boat trip and we got drive the boat it was so fun. When we reached the other side the sand was like quicksand and at one point I lost my shoe and we got it all on film. When we came back we started to pack away for tomorrow but before we went in the pool. For dinner we had fish and chips when my mum and dad had beef stew. For pudding we had ice-cream my mummy had rice pudding and my daddy and my brother and chocolate fudge gateau. In the morning we took all our bags down to the car and then we had our final swim we were all going to miss our stay In the hotel. I'm so glad our family got a chance to spend a week together it was very enjoyable.
By Poppy Johnstone 11yrs
Comments