Posted
Sunday, 28th July, 2013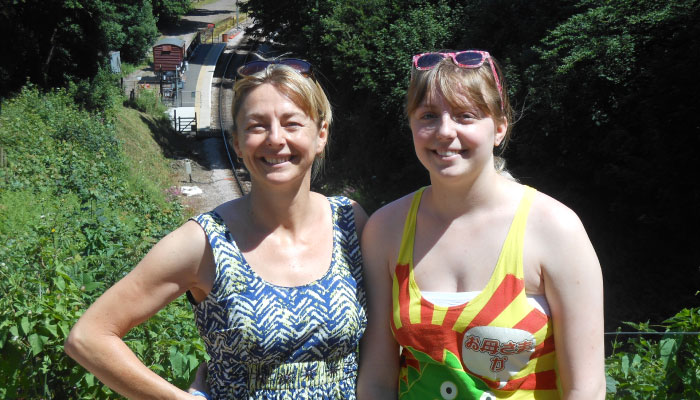 I wonder if you would be kind enough to pass on our heartfelt thanks to all the wonderful people we met last week who made our stay so memorable.
Just a brief note for those people who wont know Abbie or her history. When she was 7 years old she was diagnosed with a massive brain tumour. She had two brain surgeries at the time and 14 months of chemotherapy. This stopped her tumour from growing. Then, after a couple of years her scans started to show steady growth and eventually spread.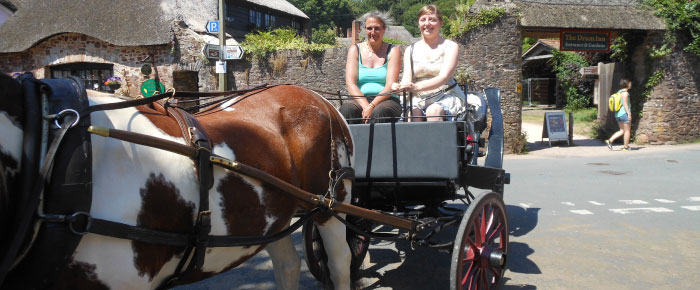 She had one day at school in year ten before having her third brain surgery. This one caused the most damage, vision (Abbie is registered blind), memory problems, tiredness along with many other difficulties. Abbie never got back to school full time but with part time study and lots of help from us she has spent the last four years working really hard. She achieved 7 A's and 2B's at GCSE and has just completed her A levels in ICT, Biology and Chemistry! Needless to say as parents we didn't mind what qualifications Abbie achieved as long as she was well, she however was totally determined to do her best.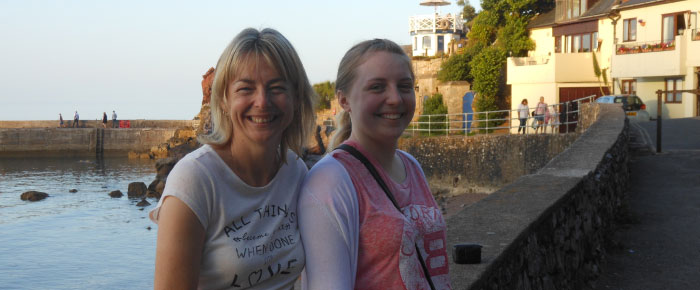 This holiday came at the end of a long struggle for Abbie to get her life back to where she wanted it to be. She still has areas of tumour which are monitored and she still has mountains to climb but the help, support and love we received last week gives her and us the strength to keep fighting.
Every business that helped us were fantastic but Rex the blacksmith at Cockington was amazing, along with Rick. Also the welcome at the Cliff Café was wonderful and our stay with Luke and Suzanne was beyond welcoming, we felt like old friends from the word go.
Thank you all, Abbie, Mandy and Rick Sims x x x
Comments