Posted
Sunday, 23rd September, 2012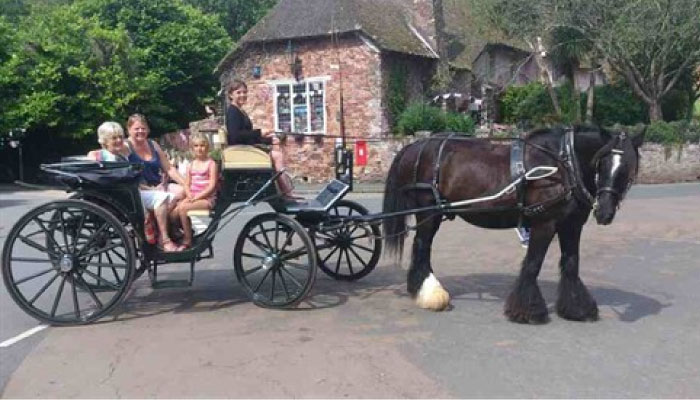 I can't express enough how grateful I am to everyone involved with THHN and of course you Luke – for giving my family a wonderful 2 week – fun packed holiday from home ,
Georgia who is 10, was diagnosed with leukaemia, just after her 9th birthday. The past year has been really hard watching a child lose a year of childhood, with constant trips to hospital, operations and continuous chemotherapy. It has also been hard for her younger sister who has non verbal learning disorder, to understand and cope with the fact her big sister is very ill.
Georgia and her sister had a fabulous time planning what we were going to do, where we were going and when. To see the joy and excitement on their faces was wonderful. All the people and attractions involved are so kind and they really are helping to make very special memories. The people of Cockington really made our day extremely special, they all showed such kindness, they gave us a truly memorable day. We also had fish and chips from the delicious Hanburys, amazing cream teas in Angels tea rooms and a lovely breakfast at the Babbacombe Cliff Railway Cafe and all the staff at each place were so kind. We also visited many attractions such as – Dinosaur world, the museum, Pennywell (the staff here were so helpful), Escot, Beckyfalls, the cliff railway ,swimming at the Aztec and Waves leisure pool and many more places .
Each place we went gave us amazing memories and there has been so much fun and laughter. Of course The highlight for both girls was the JLS concert at Powderham Castle, a special thanks to you Luke for this, as this was beyond any expectation!
The 2 weeks you gave us, gave us time to forget about the hospital etc for a short while.
Luke thank you for always being on the end of a phone .
You really have helped to create wonderful, happy memories, which we will cherish forever !
The Tayler Family
Comments