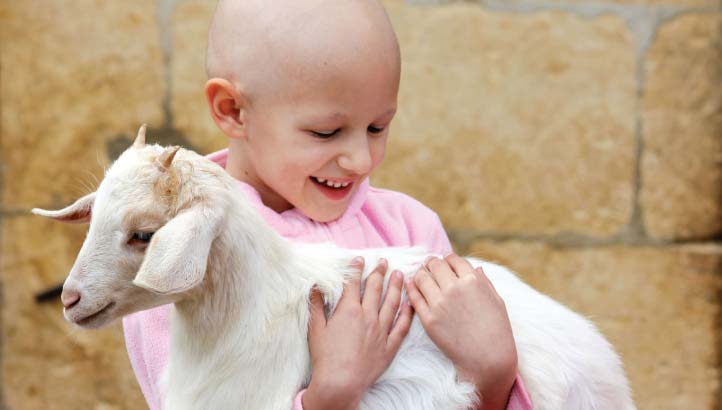 Please refer to our FAQ page to check who can refer a family, and to ensure that the family you would like to refer fulfil our criteria. Please contact our holiday liaison officer Angie at Angie@thhn.co.uk if you want to discuss a referral; if you want to make an application please download a form from this website.
Our application form must be completed in full by the family, then passed back to the referee to be verified, signed and sent on to us. Please check that all sections of the form have been completed fully before signing and submitting it to avoid delays. Sufficient detail is required to allow us to check eligibility against our criteria and to ensure any special needs are met.
Ideally forms should be completed and emailed to Angie@thhn.co.uk, preferably by scanning in each form as a single document.


If they need to be  posted then please send to:
THHN Holiday applications
Alvista
Cliff Road
Torquay
TQ2 6RE

Once we have received an application we will make contact with the family to discuss their preferences; we then email out to our supporters to see if any of them can offer a holiday that meets the family's needs.

Our charity is unique in that most of our holidays and activities are very kindly offered free of charge by a variety of local businesses. We can accept referrals up to twelve weeks in advance of the planned holiday – most holiday providers are understandably unable to commit to offering free accommodation further in advance than this.

It helps if a family can indicate when they would like to holiday, in particular if they can ONLY take a break in school holidays. The chances of finding a suitable holiday is greatly increased if the family can be flexible with dates. Sadly school holidays requests are much more difficult to fill; we have so many families wanting to holiday then, and less availability from accommodation providers, but we will always do our very best to help.

If and when suitable holiday offers are received we contact the family to discuss the options; once the family has verbally accepted an offer we send a formal confirmation letter to the family which is also copied to the referee. The family is then contacted again a week before the holiday to check all is well for their trip.

Our holidays may be half board hotels, bed and breakfast or self catering holidays. We also include free entry to a wide range of local attractions and some cafes/restaurants – we aim to provide a fun filled holiday with as little outlay for the family as possible. All the accommodation, hospitality  and free entry offers are generously donated by local businesses.





IMPORTANT

All families must be directed to the Terms and Conditions and Data Protection statement on the downloads section of our website. All families must personally sign sections 8 and 9 of the application form to consent to these.




Get in touch with us