Posted
Monday, 28th June, 2021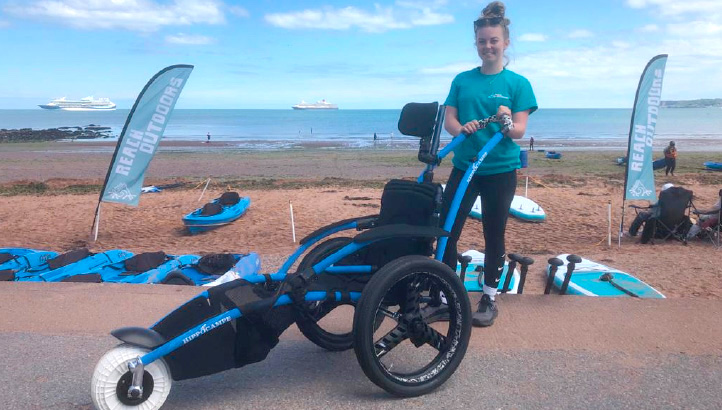 THHN are pleased to announce that we now own a beach wheelchair and with support from Reach Outdoors it is available for use by anyone needing accessibility to the beach at Goodrington Sands.
If you require the use of the beach wheelchair please speak to the Reach Outdoors staff at their beach cabin on Goodrington Sands, it is free of charge but donations to the charity are welcome.
We would also like to thank Rotary Club of Paignton and Rotary Club Of Tormohun whose fundraising and kind donations enabled us to purchase the beach wheelchair.
Comments