Posted
Friday, 1st February, 2013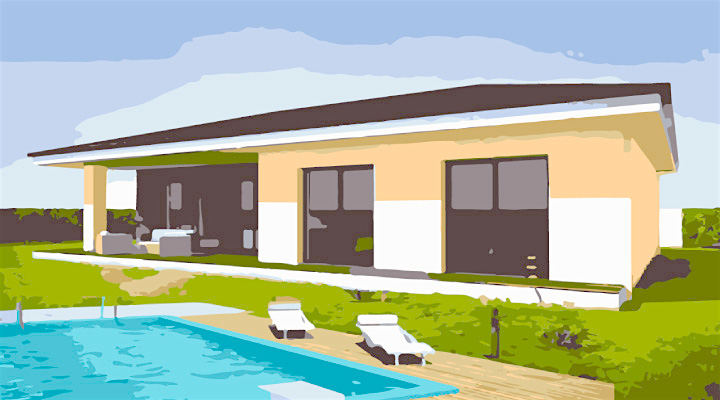 Luke Tillen, founder of the Torbay Holiday Helpers Network (THHN), has just announced an ambitious new development for the charity. Luke set up the THHN in the summer of 2009. It began by Luke offering free holidays at his family's Babbacombe hotel, Hotel De La Mer, to families who have seriously ill and bereaved children, recently bereaved families, couples who have lost a child and to families who have a terminally parent. It then grew as other local accommodation providers agreed to do the same. Then, local attractions came on board so that families could not only receive free accommodation but also enjoy free days out too. Restaurants and other food providers also joined the Network providing meals and hampers for those in self-catering accommodation. The Torbay Holiday Helpers Network is now made up of well over 100 local businesses providing goods and services free of charge.
The more holidays the charity provided the more people Luke met and the more he came to understand the complex needs of the families, some of whom are in very traumatic and difficult situations. As quite often one parent has to give up their job to look after a family member, money can be a real issue and some families couldn't afford to take up the free holiday because of the travel costs. The THHN now helps with that too, where needed. Due to the incredible support and local fundraising the charity has received it is now in a position to give grants to those in most financial need to ensure that their free holiday really is entirely free.
Whilst all of this has enabled Luke and the THHN to provide over 370 holidays since 2009, Luke would like to take the next step and this is where his ambitious plan comes in. He says "Currently we are not in a position to accommodate families who have high level care needs because, understandably, the accommodation providers simply do not have the facilities that are required. My aim now is to provide a bungalow somewhere on the English Riviera which is fully equipped and able to provide everything that these families might need. This would be a facility that would enable families that couldn't normally consider a holiday the opportunity for a little respite in a wonderful location."
He added "This is obviously a long-term fundraising project for us. We plan to either build on a plot of land or renovate an existing bungalow so, not only do we need to raise an enormous amount of money, we also need to find the right location for this project. I'm genuinely proud of the incredible support the THHN has received since I set it up and think that people really understand how much the work that we do means to the families who come on a THHN holiday. If anyone thinks that they can help with this project in any way whatsoever I'd be absolutely delighted to hear from them."
Luke isn't just sitting back waiting for all his fundraising to be done for him, he kick-started the campaign by entering three endurance races over the course of this year. The first was the London Marathon on 21st April, Luke completed the course in 3 hours 31 minutes. On June 22nd he took on "The Wall" a 69 mile ultra-marathon along Hadrian's Wall and completed the course in 15 hours 12 minutes! You can read all about his gruelling 69 mile run by following this link /news-media/2013/06/ultra-achievement He finished with "The Great West Run" half marathon in Exeter on 12th October 2013.
2014
Luke is running again! This time it's a 100-mile trail race starting in London and finishing in Oxford along a path which follows the Thames up river. This all takes place on 3 May with, as you might imagine, some pretty intense training leading up to the event. Luke will be running a minimum of 54 miles a week building up to 80 miles a week! He has a Just Giving page and should any of you wish to sponsor him that would be fantastic. Follow the link to http://www.justgiving.com/Luke-Tillen1 and remember, every penny counts. Thank you!
Luke doesn't expect everyone else to take on quite such strenuous fundraising on the charity's behalf although the THHN is an affiliate charity for this year's Plymouth Half Marathon, as well as places on the Torbay Half Marathon and they are looking for fundraisers to run for THHN. Luke says "Running is a hobby of mine so it seems the obvious way to raise money myself but all fundraising is hugely appreciated."
Another new venture for the charity in 2013 was the production of THHN Collecting Boxes, which have been very succesful and we aim to get more out there in 2014. Luke said "For some time people had been suggesting that we get some collecting boxes and we've now got a supply. Many already have good homes but if any group or business would be interested in taking one we'd be only too happy to supply one."
If you would like to support or discuss any of his plans or to take part in the Plymouth Half Marathon or Torbay Half Marathon for the THHN either e-mail fundraising@thhn.co.uk or call 01803 325152.
Comments