Posted
Thursday, 1st April, 2010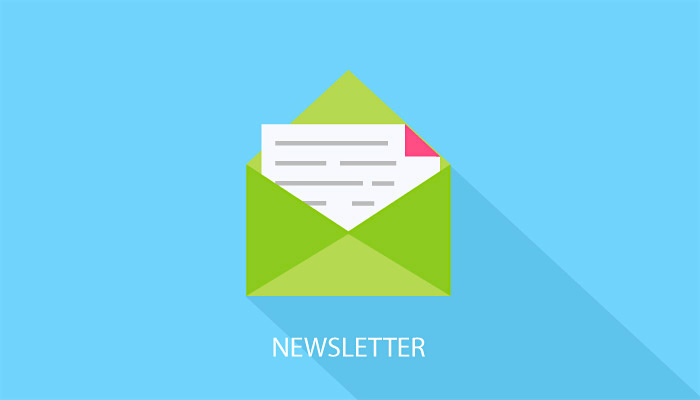 Happy Easter To You All,
Again it has been a very busy month for the THHN, with a huge amount of thank you's to be said!
Thank you to our new member businesses Villa Marina in Torquay, Boho Hair & Beauty Salon and Herbs & Honey in St Marychurch and thank you to our new members offering our holidays – Dreams Come true Charity, CLIC Sargent team at Cardiff Childrens Hospital, the LATCH dept at Cardiff Childrens Hospital and Beebo.info. We look forward to working with all of you over the coming months and thank you for your involvement.
Next I will start with our accommodation providers who have accommodated a record number of families since my last update.
Here at the Hotel De La Mer we have accommodated three families since my last update, with families being referred from PASIC, Bristol Childrens Hospital CLIC Sargent team and OSCAR. The children were two 12yr olds suffering with leukaemia and an 18 month old suffering from a brain tumour. All the families had a fantastic time visiting many of our member attractions, we were privileged to have and enjoyed the company of all three families.
Angela & John at the Vomero Holiday Apartments accommodated a family referred by PASIC who have a 13yr old son suffering from a brain tumour. This was an extra special holiday as it was their other sons 18th birthday during their visit and the break was a very much welcomed one and a great chance to celebrate the birthday as a family away from the distractions of hospital appointments! Angie & John as usual went that extra mile to ensure their holiday went as smoothly as possible and took great care of the family and at the same time gained some new friends! A big thank you to Torquay United Football Club for accommodating the family on a match day as the family are all big football fans and they had a great day at Plainmoor and were well looked after. The Family again enjoyed all the attractions they visited and were as usual very well looked after on their visits.
Kate & Ed at the Downs, Babbacombe accommodated a family referred by the Rainbow Childrens Trust who have an 8 month old suffering with heart and liver conditions. The family again had an amazing holiday visiting many attractions on their break, here is a good time to give huge thanks to Sarah & Mike at Angels Tea rooms who offer a free cream tea to every visiting family the THHN accommodates and Dave & Ed Hanbury who accommodate a great many THHN families in their restaurant offering free meals. I know the family staying at the Downs enjoyed both of your businesses hospitality a spoke very highly of you both! Kate & Ed again took great care of the family and like John & Angie at Vomero gained some new friends from the experience which is great to hear!
Owners Derek & Wendy and their managers Nicola & Paul at the Marine Hotel in Paignton accommodated a family referred by PASIC who have a 14yr old suffering with Hodgkins Lymphoma. The family had a great time, all six of them enjoying the first class hospitality shown by their great team of staff. I know the staff all make an extra special effort with visiting THHN families and find it very rewarding. Thank you to managers Nicola & Paul who ensured that everything ran smoothly during the families stay in Paignton.
Next a very big thank you to Daryl Page-Dove of the Anchorage Hotel in Babbacombe for accommodating a family with just 48hrs notice! I have been aware of a family for sometime now who have two very sick children but they have just not been able to find time to get away from their childrens treatments, who are both treated at different hospitals at different ends of the country. So when Rachael Olley at NACCPO contacted me to say the family had a very gap where a holiday may be feasible and we had no holidays on offer I called Daryl and he was more than happy to help, after juggling his rooming allocation around he managed to get the family in! The families 13yr old daughter has a very rare condition where her skull does not grow and needs frequent surgery to accommodate her brains growth, she won child of courage 3 years ago. The families 15yr old daughter suffers from Hodgkins Lymphoma and is terminal, she has endured many many different and innovative treatments to no avail, she also suffers from diabetes which has affected her treatments and is wheelchair bound.
I circulated an email amongst our member tourist attractions to see if anyone could offer some extra special treats for the family and we had some amazing offers of assistance which I can not thank you all enough for, all of our members are certainly very caring and kind people! The family arrived on late on Monday night after first driving north to a hospital so the 15yr old could have a course of chemo, they then headed south for babbacombe.
On Tuesday the family headed for Becky Falls where manager Wendy had arranged for the girls to be animal keepers for the day, where they bottle fed the lambs, groomed the ponies and held chicks to name a few of their duties. After a great free lunch they headed back to Babbacombe where they had a look at the beaches and a free ride on Babbacombe Cliff Railway. They then found Angels Tea Rooms where they had a scrummy free cream tea and then headed back to the Anchorage for an early night.
On Wednesday they headed to Plymouth Marine Aquarium where manager John had arranged for them to have a guided tour of the premises where they also had a free lunch. I know they had an amazing two days and felt like royalty as they were looked after so very well everywhere they visited, but sadly late on Wednesday night the 15yr old was admitted to Torbay Hospital with a very high temperature. Mum stayed at hospital with the eldest daughter while on Thursday afternoon Dad took the younger daughter to the Babbacombe Model Village then up to Hanburys for a free lunch. They then headed up for a visit to the hospital before the younger daughter had a free manicure at St Marychurch Beauty Salon.
Today the family are waiting to see if the eldest daughter will be transferred to Poole or Bristol Childrens Hospital or if they will be able to drive her themselves to her treating hospital up north. They said despite what has happened they take the positives from all situations and have had an amazing couple of days as a family and have memories they can treasure, with smiles on their faces. Such very brave people, the whole family!
A massive thank you to Daryl for offering further free accommodation if needed by the family and for looking after them so very well and once again massive thanks for all the extra special offers of assistance from our members and to all involved in looking after them on their visit.
Next a thank you to a group of businesses who have donated raffle prizes to a charity event organised by the Louisa Carey Ward at Torbay Hospital, the event is being held at Boots & Laces at Torquay United on 9th April and all funds raised will be split between Childrens Hospice South West and the THHN's Beach Hut Fund, that will pay for the hut to be furnished and kitted out with a cooker etc. We had some lovely prizes donated by Hanbury's, Woodlands Family Theme Park, Bygones Museum, Devon Spa, Herbs & Honey and extra special thanks to Louie's Gems of St Marychurch who donated 4 bags full of gifts amounting to hundreds of pounds in value!! Your support is very much appreciated and will also be credited at the event. Thank you to Simon at Babbacombe Model Village who has pledged to pay the site rental costs for the THHN beach hut which is being built in memory of a local families daughter who tragically passed away last year from a rare genetic condition. Every ones support is so very much appreciated not least the local family whose idea the beach hut was and first offered to raise the funds to do so.
Thank you to all our members who are now proudly displaying their THHN members plaques:
Angels Tea Rooms
Princess Theatre Torquay
Vomero Holiday Apartments
Pennywell Farm
Miniature Pony Centre
Donna's Dream House
Hotel De La Mer
Anchorage Hotel
Rviera International Conference Centre
Hanburys
GB Fisheries
Babbacombe Model Village
Babbacombe Cliff Railway
Marine Hotel
If you would like a plaque for your business then please do drop me a line and I will make arrangements, they cost £26.85 + vat
Best wishes
AT-A-GLANCE DIARY
Comments