Posted
Saturday, 1st August, 2015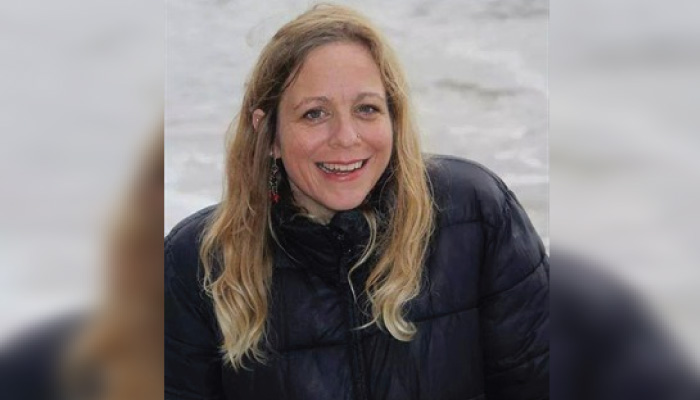 Hi, I'm Sarah Milne and this is my first newsletter as the new press officer for THHN. Firstly, I want to add my huge thanks go to Nicky Allen for all her hard work. I am thanking Nicky, along with everyone involved with THHN because I am the mum of a family who know first hand how amazing these holidays you make possible really are. Thanks to the team and supporters, we were able to go on our very first family holiday with my son William and his sisters Hope and Ellie three years ago. Our memories really have, and do, keep us going through difficult and stressful times. I am really excited and proud to be part of this amazing team and am looking forward to hearing and sharing all your wonderful stories. My email address is sarah.milne@thhn.co.uk
NEWS
The Big 500!
Just as this newsletter is going to 'press' our 500th family have arrived for their much needed holiday in Torbay This is all possible due to the generosity and hard work of all our wonderful Memory makers and supporters so a huge thank-you to every one of you. We'll have more news on this exciting land mark in next month's newsletter.
City To Sea 53
The City to Sea challenge is just over a month away now and we are all getting really excited about the race and the family fun day we have planned for September 5th. Babbacombe Downs really will be the place to be and it's not too late to get involved.
Are you up for the challenge?
You can still enter to take part in the 23 mile coastal run, 23 coastal walk or, for the really fit and brave, the 53 mile ultramarathon. Team relay options are open for both runs!
Just by entering you will be helping families affected by serious illness and bereavement from across the UK to have very special free memory making holidays, giving them memories to treasure forever and there is an incredible finish-line Fun Festival event and free award winning Hanbury's Famous Fish and Chips for all finishers!
To find out more, and to enter, please visit www.cts53.co.uk
We are very close to our race capacity so enter now before it's too late.
Or can you volunteer on the day?
We need volunteers to help in various aspects of the City to Sea event, especially;
Volunteer Marshals for along the route Volunteers to help at the five Aid Stations on the route
and Volunteers to help at the finish line and City to Sea Fun Day on Babbacombe Downs.
Can you help?
Can you spare a couple of hours or more?
Can you recruit your friends, colleagues and family to help.
Are you part of a group, can the group help?
If you can help in any way, please email brian@thhn.co.uk
Or be a media star?
We want to take the opportunity to celebrate the amazing achievements of our City to Sea participants and telling the world about THHN and the families we help. Would you be willing to share the story of your involvement with your local paper? If so, please contact our press officer, Sarah, at sarah.milne@thhn.co.uk for more information.
Ultra marathon top tips from our own superheroes
THHN are lucky enough to have our very own 'Ultra Marathon Super Heroes' in THHN founder and director, Luke Tillen, who ran his epic 100 mile race last year and fundraising manager, Brian Lewis who ran his first ultra this month.
Luke and Brian have compiled their top five last minute hints and tips for our City to Sea competitors.
Luke Says…
1. Get the correct foot wear. Take the time to visit a reputable running/outdoors store and have your gait assessed, to see how much you pronate. There are three basic types of trainers available; neutral, stability and maximum support. Getting the right foot wear is vital, running in the wrong shoe for your feet can lead to injuries!
2. Get a training plan that suits you and is realistic to fit in with your lifestyle. There are literally thousands of plans, methods and ethos out there, do your research and find the one that will suit you best.
3. Training for an event and getting to the start line race fit, is harder than the big day itself. Stay positive throughout your training, even if you pick up an injury seek to draw positives from it, don't beat yourself up, look at it as good rest/recovery time, enjoy the time off, treat yourself and focus on being 100% for your next training session. Never ever give up on a training session unless you are injured! Those training sessions where you really have to drag yourself off the sofa and you feel slow, sluggish, tired and just generally rubbish are the ones that build character. These are the runs that will carry you over the finish line, they make you stronger! Everybody has those bad days or even weeks but stay focused and you will get through them and will feel stronger for it, I value those runs as the most important!
4. Experiment with food during your training and find out what foods work for you. I am what is called fat adapted, I use fats as my energy source as opposed to carbohydrates. Everybody's metabolic type is different, literally one man's meat is another man's poison, different foods suit different people – there is no right or wrong! Never experiment on race day, you could ruin your day!
5. On race day, RELAX, soak up every single ounce of the atmosphere, enjoy yourself and reap the rewards of all your hard training!
Brian Suggests…
1. Be prepared, enjoy a good meal the night before preferably something you have had before one of your long training runs, remember to keep hydrated the day before the event, get all your kit sorted out and ready to go at least the night before, don't leave it until the morning and have a mad panic getting it all together.
2. Don't wear or try anything new on event day, it's easy to get excited with new running gear, but it's not a good idea to test new gear out on event day, break your footwear in weeks before the day, also practise your event day nutrition and hydration during your long training runs, unwanted stomach issues are never a good thing during an event.
3. When the event starts remember not to go haring off at full speed, it's a long way to the finish and you will need your energy for later, the course is nice and flat for the first 10 miles but there are hills to come. Find out the steady pace that works for you in your training runs and don't be tempted to keep up with a faster runner.
4. Enjoy, Enjoy, Enjoy! There is some stunning scenery all along the route, take a moment to look around (just not on any tricky sections, where you need to watch your footing), after leaving the Shaldon check point just past the golf course, there is a big hill, turning around near the middle or top, will offer you stunning views of the route you have just come along.
5. One question I see asked in forums and in Facebook groups, is it ok to walk the hills? Personally I say yes, this is your challenge if you want to walk some hills, walk them, trying to run up some hills will sometimes see you going slower than if you power walked up them but using more energy. So enjoy the run, walk the hills if you want, just keep moving forward towards the finish and your Fish & Chips on the Downs.
Come and have fun!
However you can get involved on September 5th, don't forget to tell everyone to be on the Babbacombe Downs to enjoy a wonderful day of fun. It really will be a day not to be missed!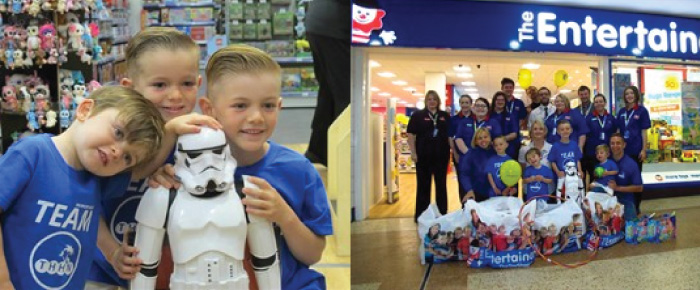 The mini Tillens dash for toys
Taking after their ultra marathon running father, the younger members of the Tillen family made their own super dash for toys on Saturday 4th July when they ran around Torquay's Entertainer store to mark its grand opening, grabbing as many toys as they possibly could on the way round. It is any child's dream but these boys were collecting toys for children coming on THHN holidays this summer to enjoy. The boys did good! Over £400 worth of toys were chosen on the dash and donated. Everyone at THHN sends our huge thanks to The Entertainer for their generosity.
An Unusual Visitor to the Memory Makers Shop
21st July saw the unveiling of St. Marychurch Primary Schools alpaca, at his new home in our THHN Memory Makers Children's Charity Shop in St Marychurch Precinct, Torquay. The alpaca has been named Glen, after THHN's legendary fundraiser, Glen Bevan, and will be housed in the shop window as part of the Torbay Schools Alpaca Trail, over the summer holidays. Huge thanks to the teachers, pupils and all involved with bringing Glen to our shop and for involving THHN with this fantastic project!
We Are the Champions!
The 19th July saw the Rotary Club of Babbacombe & St Marychurch's 37th annual Pedal Car Grand Prix. THHN retained their winners title for a second year running! A huge thank you to all the team who really did pedal their hearts out! Big thank you to the Rotary club for holding such an incredible event for the community and for giving THHN and other charities access to a great fundraising platform; we raised over £300 on the day! A huge thank you to our amazing volunteers who worked so hard to help get the pit-lane ready and for running our fundraising stand. A big thank you to all of the other teams, especially our good friends at Vain Train for being such good sports and putting up an incredible fight. Finally thanks to our incredible race sponsors, long standing THHN supporters St. Marychurch Rent Agency, for making our entry possible and for catering for all of or super teams needs!
You can be a winner too!
Our amazing Grand Raffle tickets are now on sale at our THHN Memory Makers Children's Charity Shop in St Marychurch Precinct, Torquay. With top prizes of £750 cash; a weekend break in the 4 star Cavendish Hotel London, including return train tickets and much, much more! Good luck!
This month, our friends at Flow Physio & Pilates As of August are starting a 'Class Pass Lottery' with proceeds going to THHN.
Every month class clients can enter a raffle for £1 and the winner will get a 6 week block of classes. The winner will be announced on the 'Members Area' on their website (http://flowphysio.co.uk/pilates-members-area). Thank-you so much.
Huge THHN Thank-You to…
The rotarians of the Rotary Club of Preston (Torbay), who presented THHN Founder Luke Tillen with a cheque for the sum of £600. The money will fund travel grants for five of our families, giving them chance to build some very special memories indeed. A special thank you to rotarian Terry Moylan for coming over to our THHN Memory Makers shop to make the donation.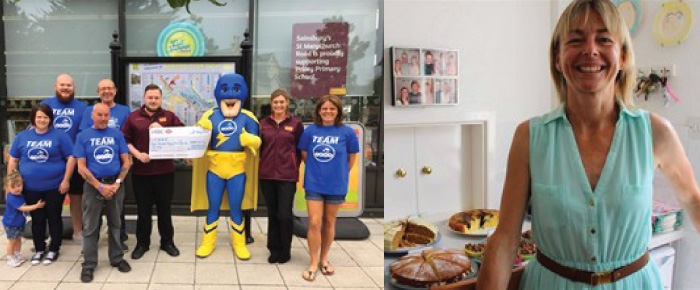 Our very good friends at Harris Pools & Leisure Ltd, who carried out a very expensive repair to the hot tub at our Memory Maker caravan, free of charge! The hot tub is in tip top shape and ready for our families to enjoy once more!
Cayman Golf Club who hosted our fantastic Charity Pitch and Putt evening on 12th July. Everyone enjoyed their round of golf, followed by a wonderful BBQ.
The super staff and customers of the St Marychurch branch of Sainsbury's, who today presented Memory Maker Man with a cheque for £889.65p! The money was raised over the last 12 months, whilst THHN was the branch charity of the year.
Our friends Mandy and Abbie Sims of Hucknall, who organised a fantastic cake sale and raffle and invited friends round for the event. They were so very well supported and managed to raise a super £171.88p for THHN. Great work ladies!
Meet the team…
A month is a long time and we know you'd love to read more about THHN in the long weeks between news letters. We are launching a new series of interviews with members of the THHN team so you can find out more about the personalities behind the roles and what they do for our families. These will be shared on our website in the middle of each month. This month we start with Brian Lewis, our fundraising manager. Find out more about Brian and his role in THHN live on the website on August 15th.
Last words…
We'll leave you this month with some heart felt and inspiration words from THHN founder and director, Luke Tillen;
Many of you will have already read this, but in case any of you have not, here it is again………we have a mountain to climb…….I know together we can conquer it:
Never ever give up…..keep plugging away…….keep chipping away……if someone says no, ask another……don't be deterred from your goal, your vision, your dream. Perseverance and positive mindset will always pay off, no matter how long it takes never give up, if you keep moving forwards at any level of pace you will fulfil your goal.
These are words that I hope you will find as inspiring as I do – they drive me forward!
I have very kindly been given a platform to tell you my story, of how nearly 6 years ago when watching a television programme I had a cold and stark realisation of just how lucky I was, how great my life was and that I was in a position to be able to help others! This in tow triggered a monster of enthusiasm to give something back and encourage as many others as possible to do the same. The end result – a national charity was born through an army of people wanting to give something back to those who need it.
In 2009 I founded Torbay Holiday Helpers Network (THHN), which gives free fun filled holidays to families who have a seriously ill child, families who are bereaved – having lost a child or parent and to families who have a terminally ill parent.
The concept of the charity is simple – businesses offer free holidays and services to the families that we help, we now have over 120 doing this already and we are always looking for more!
Families are referred to us by a list of over 200 referring charities, hospices, hospitals and organisations from across the UK. We can provide grants to cover families travelling expenses to reach their free holiday destination, as many families we help will be living on single or zero income due to a parent or parents having to care for a sick child or partner fulltime.
When on a THHN holiday, families can gain free access into over 30 local tourist attractions and receive free meals out in lots of restaurants, beauty treatments, cinema & theatre tickets and access a huge host of other services including flying lessons all free of charge. Families who stay on self-catering holidays will have their kitchens filled with a large amount of donated food hampers from catering suppliers.
Since the charity gave away its first free holiday in 2009 at my hotel in Babbacombe, we have helped 498 families to have free action packed holidays in the south west, across the UK, France and even in America. Giving these families a positive distraction from the nightmares that they are living and sadly call reality, and giving them chance to build very special memories that they will treasure forever, because sadly for many it has been their last holiday as a complete family before losing a beloved member to a cruel illness.
My vision for the future of the charity is an incredibly ambitious project, that I need your help with. Unfortunately, although we have helped nearly 500 families – a number that is rising weekly, there have been many families who we cannot accommodate due to their high level medical needs. Understandably so, none of our current accommodation providers have the level of facilities required to accommodate such needs of a family looking to take a final holiday with a family member who requires electric beds, hoists, wet rooms and fully adapted accommodation and more.
To fulfil this goal we need to raise very close to a million pounds, I want this project to be something that Torbay can be proud of and I need your support. If you feel you can help fundraise or offer professional support or expertise in any area of this project I would love to hear from you. I really hope this is something that many of you will want to be part of and help make our revolution of giving back continue to grow.
AT-A-GLANCE DIARY
Comments