Posted
Thursday, 1st July, 2010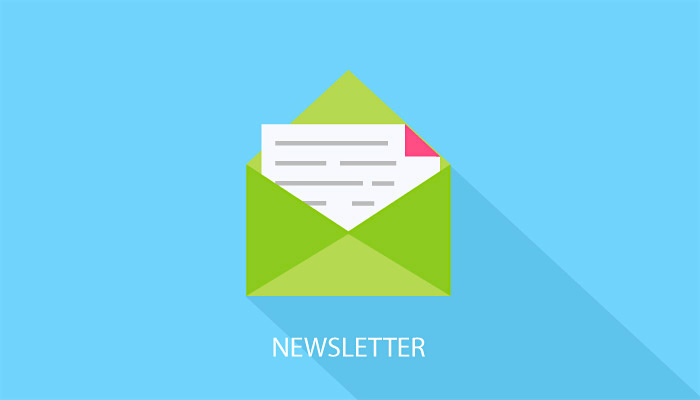 I hope you all managed to enjoy some of the amazing weather that June produced and are not too down with the rather grim weather that we have had this week!
Once again it is THHN update time and as usual I have lot's to report, I will start with welcoming our new members: September Tide Self Catering in Wales, Lynda Newman – Miller Shiatsu Massage, Apollo Cinemas, Purist Natural Beauty in Cockington, Pilgrims Rest self catering cottage, The Old School House self catering cottage, The Rutland Hotel, Riverford Home Delivery of Cornwall and Palm FM. I thank you all so much for your support and really do look forward to working with you over the coming months!
Many of you will know that the THHN had it's first event on the 20th June thanks to Hanburys of Babbacombe, the event was Hanburys Music Festival on Babbacombe Downs and it was in aid of Rowcroft Hospice and to raise awareness for the THHN. What an amazing day it was with 9 1/2 hours of live music and brilliant sunshine all day!! The THHN found new accommodation providers and sold plenty of ball tickets as well as letting a good couple of thousand people know all about the good work all our members are carrying out in the south west region. I really can not thank Dave & Ed Hanbury enough for all their hard work in making the event the huge success it was for all involved. Hanbury's donated all of the days takings to Rowcroft Hospice and paid for all of the THHN's promotional flyers and T-Shirts worn by all of their staff for the event. Special thanks to Woodlands Family Theme Park, Escot, Stagecoach South West and Marine Hotel for all contributing prizes to the events charity auction and thanks to all THHN members who came along to show their support and huge thanks to Caroline Hooper who came along and helped me man the THHN stall for the afternoon.
A big thank you goes to the Babbacombe Model Village who are not only paying for the site rental of Faith's Beach Hut but are now going to re brand their wishing well for the THHN and make an annual donation towards the running costs of the THHN's website which is due to be updated and upgraded very soon! This support is a huge boost to us and I can not thank the Model Village enough for getting behind us 150%!!
Which brings me on to Faith's Beach Hut on Goodrington Beach in Paignton, Faith's Beach Hut was the idea of a local family who tragically lost their daughter to a rare genetic condition last year, they contacted me and wanted to get involved with the THHN and they came up with the idea of donating a beach hut for THHN families to use while on their holidays. This incredible idea has been supported so well by the local business community with Babbacombe Model Village committing to covering the long term site rental fees, Jewsons, Supa Roofing, Travis Perkins and Torquay Decorating Supplies all supplying the materials to build the hut and South Devon Construction built the hut all free of charge! The hut is now complete and in situation on Goodrington Beach and ready for use of THHN families, the hut is totally kitted out with a stove, crockery, cutlery, chairs, boogie boards, buckets & spades to name just a few bits and peices that was paid for with money raised by the local family and by Donna Seccombe of the Louisa Carey Ward in Torbay Hospital. The beach hut has been named "Faith's Beach Hut" in memory of the families daughter who tragically passed away last year. Again I really can not thank all involved enough in supporting this fantastic idea, so many families will benefit from your generosity and I can not wait for the first family to christen the hut this summer!
The "THHN First Birthday Charity Ball Sponsored by Stagecoach South West" is getting very close now, the event was sold out, but we had a meeting with the venue and have had it extended giving us another 60 seats of which 10 have already been sold! We have now sold around 420 tickets, this really is going to be an incredible event and thank all of you who are involved and all of you who have purchased tickets. We really do have some amazing prizes lined up for the Babbacombe Garage Charity Auction including the following: Framed Manchester Utd Shirt Signed by Antonio Valencia
DATA Golden Ticket Voucher – Valued £1200
Return Flights to New York with Virgin Atlantic
3 Night Weekend Break at any Bay or Coast & Country Hotel
£1200 Travel Agents Voucher – Courtsesy of Babbacombe Garage
Framed Signed Cold Play CD Presentation
One Days Sail for 4 People on a Luxury Yacht Including Lunch at Anchor – Courtesy of Brixham Sailing School
Use of a Porsche Boxster for a Friday to Monday – Courtesy of Porsche Exeter
Laptop Computer – Courtesy of Calls for Charity
Tour of Houses of Parliament With Adrian Sanders Including Cream Tea on Terrace – Courtesy of Adrian Sanders MP
A Night With the Sharks at Plymouth National Marine Aquarium
Champagne Horse & Carriage Ride Along Torquay Seafront and Cockington Village – Courtesy of Cockington Carriage Company
10 Tickets to see Saracens RFC Play at Wembley Stadium An Original Framed Oil Painting by Alice Pyne aged 15yrs (Alice has been on a THHN holiday and is suffering from Hodgkins Lymphoma, you may remember we held 2 bone marrow donor appeals for her, she is an incredible young lady with an incredible talent!)
This really is just a few of the prizes we have been very kindly donated for the auction and raffle, I am sure we will raise a healthy sum of money on the night for the Smantha Dickson Brain Tumour Trust and NACCPO. A huge thank you to all who have contributed to our amazing prize list, I think we may be breaking some local records for money raised on an auction!!
For those of you who are unaware of the ball it will be taking place on 21st August at the Riviera International Conference Centre in Torquay from 7pm – 2am including a three course meal and live entertainment all night:
Samba Jam (Samba Band) – Playing on arrival outside venue.
UK Garrison – Storm Troopers & Star Wars characters welcoming guests and posing for pic's.
Peter Baffles Illusionist/Magician – Close up magic in the reception bar.
The Days – Band Playing in bar for welcome drinks.
The Sound Of Sirens (Female Trio) – Performing during the sit down meal.
Marnie Singer/Songwriter – Performing during the sit down meal.
Ellie Williams Piano & Vocals – Perfoming during the sit down meal
Dave Can't Dance (70's Disco & Funk Band) – Evening Entertainment
ABBA Vision – Evening Entertainment
Heart FM's Matt Rogan (Breakfast Show) – To Host & MC the event

Here is a good point to thank THHN photographer Dougie Worthington of Peacock Dreams Photography www.peacockdreamsphotography.com Dougie very kindly offers his services free of charge to all visiting THHN families, giving them and incredible gift that will last forever, a photographed family memory of their holiday. I have seen his work and it is incredible! Dougie will be at the ball taking pictures of guests and offering you the chance to buy portraits or group photos, there will be envelopes on your tables explaining how to do this on the night. Dougie is offering his service free of charge and will donating 100% of takings to the charities on the night, what an amazing offer and an amazing guy! So if you do see Dougie on the night please give him a big smile and put plenty of cash in the donation envelopes!
If anyone would like to but tickets for the ball they are now only available from myself and they are selling fast, they are priced just £37.50, please contact me asap if you would like to to reserve any, tables seat 10 people.
If anyone is interested in advertising in the THHN ball programme please contact me, a full A5 page advert will cost £150.00 and a half page £100.00, all money will go towards the total amount raised on the night.
Now on to the holidays, since my last update eight holidays have been given away by our very kind members, the first two holidays were given by the Carlton Hotel in Torquay part of the TLH Group where they accommodated a bereaved family who were referred by the Rainbow Trust Childrens Charity and terminally ill young mother and her family who were referred by the Leicester branch of CLIC Sargent both families were looked after so very well and received all the usual THHN benefits of free gifts from Pedigree Toys and free entry in to our tourist attraction member businesses. They had a great time a really did benefit from the amazing facilities the TLH has to offer, so big thanks to Lee Hammett and his staff for their special efforts.
The third holiday was given by the Hotel De La Mer where we accommodated a family who have a child suffering from Leukaemia, they were referred by the Rainbow Trust Childrens Charity, again the family had an amazing holiday and benefited from all the usual THHN perks including a free cream tea at Angels Tea Rooms and a free meal at Casey's Diner in Paignton. The family were a delight to have stay with us and we were sad to see them go home.
The Fourth holiday was given by regular contributors the Marine Hotel in Paignton to a family who have a child suffering from Leukaemia and was referred from the charity Camp Quality. The family as always were so very well looked after by mangers Nicola & Paul and all their great team of staff who I know are so passionate in their support of the THHN.
The fifth holiday was given by the Hotel De La Mer where the family have a child who is a Hodgkins Lymphoma survivor but has a huge amount of long term side effects from the disease and treatments and needs weekly hospital treatments, they were referred from the charity CHICS in Liverpool. The family were super and their son gained an appetite on his holiday, something he had not had in years! The family had a great time visiting all the attractions, a free meal at Hanburys fish restaurant and their highlight a day out in Cockington Village and a ride on a horse & carriage with Rick Passmore who looks after THHN families so very well, making them feel very special indeed as do all of our members! Again we were sorry to say goodbye!
The sixth holiday was given by new members The Ashley Court Hotel in Torquay where they accommodated a large family who have a child suffering with Leukaemia they were referred from the Leicester branch of CLIC sargent. Big thanks to owner Steve who really put himself out to make the families holiday as special as possible and made them very welcome and comfortable during their stay. The family had a great time and visited many attractions including the Plymouth National Marine Aquarium and AMF bowling centre.
The seventh holiday was given by Villa Marina in Torquay their first holiday who very kindly accommodated a bereaved couple for a long weekend, giving them very important time to recharge their drained batteries. I know the couple had a very nice time and had good time to relax in the beautiful surroundings of owner Stepahnie's wonderful accommodation so big thanks to Stephanie . The couple were referred by the Charity PASIC based in Nottingham.
The eight holiday was given by the Hotel De La Mer to a family who have a child suffering from nasal neuroblastoma and they were referred by the Leicester branch of CLIC Sargent. The family are still on their holiday and are not due to return home until Saturday, however so far they have had a great time enjoying trips to Junior Browns indoor crazy golf in Paignton, Babbacombe Theatre, Casey's Diner in Paignton and AMF Bowling Centre to name a few. Special thanks to Richard Long – Physical Therapist who is giving them treatments this morning.
A big thank you to all of our accommodation providers who offer holidays that sadly do not get filled, thanks goes out to the Morningside Hotel, Buckfast Abbey, Glenross Hotel and Anchorage Hotel. Please keep your offers coming in, without your support the THHN would not exist!!
Well I think that has just about covered all the news for this month, thank you once again to each and every person involved in contributing to the THHN as I say every month we continue to grow and continue to make a difference to peoples lives! I hope to see you at the THHN ball!!
Best wishes & thanks
AT-A-GLANCE DIARY
Comments