Posted
Monday, 1st July, 2013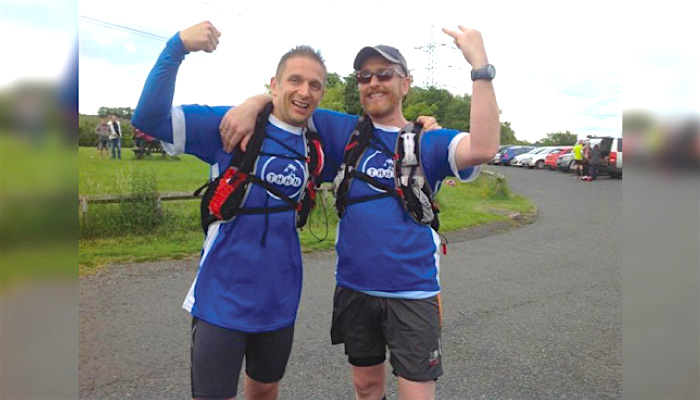 What an incredible month it's been. We've had fundraising galore going on and some incredible events with hundreds of people attending. If you came along to any of the events, thank you and we hope you had a wonderful time. The offers of support and friendship we receive when we're out and about is a joy. May the sun continue to shine this summer!
NEWS
Toorak Ball
Who fancies getting dressed up and having a ball? Torquay's Toorak Hotel is hosting a Summer Ball for the THHN on Saturday 13 July and we can't wait. There will be great food and entertainment from Chris Chaplain and Steve Laister along with music from gypsy swing band, Hammer & Isaacs. The aim is to raise enough money to cover the cost of a family bathroom for our bungalow project. Tickets are just £30 each to include a sumptuous 3-course meal. Tickets are available from the Toorak Hotel Reception or phone 01803 400400. We'll all be there so please come and join us.
The Wall
In case you haven't heard, on Saturday 22 June, Luke not only ran the unbelievably gruelling 69 mile ultra marathon "The Wall" along Hadrian's Wall but he, and friend Alick Forester, did it in the most amazing 15 hours 12 minutes and 24 seconds – to be precise! So, that's two down and one more to go for Luke's fundraising runs. The Great West Run in October will be the final of his trio to raise money for the build a bungalow project. His fundraising total is already over £2,700 but you can still sponsor Luke at www.justgiving.com/Luke-Tillen if you'd like to. You can read all about Luke & Alick's incredible achievement by following this link
Hanbury's Fish and Chips Music Festival
Unbelievably, Luke managed to finish his ultra marathon and get home in time to join us for the final part of the Hanbury's Day on Sunday 23 June and what a fantastic day we had. An incredible line-up of bands entertained the crowds in the marquee for over 10 hours. There were queues outside Hanbury's takeaway all day long full of people who came out to support the day, eat some great food and soak up the atmosphere. There was even entertainment laid on while you queued with a host of brilliant local acts to watch and listen to. Our fab auction with prizes donated by Palm FM, Greenway Ferries, Vue Cinema Paignton and Trucking Good raised £890. The fantastic raffle tickets with prizes from the amazing Babbacombe Garage – star prize of £500, Cavendish Hotel London, First Great Western, Home Retail Group, Winners 2000 Gym and the Anchorage Hotel in Babbacombe for which we sold throughout the Babbacombe Festival, raised well over £2,000 – fantastic! A huge thank you to all who donated prizes, helped organised the event and of course all who attended and supported!
Torbay Half Marathon
Sunday 23 June was also the day that 35 incredible people ran the Torbay Half Marathon to raise money for the THHN. What a great group of guys and thank you so much. A very special thank you goes to Winners 2000 for encouraging so many runners to enter as part of their team raising funds for THHN. We fully appreciate what a big commitment it is to undertake the challenge of running a half marathon so please accept our heartfelt thanks, your efforts are very much appreciated!
2013 Great West Run in Exeter
Talking of running, as we often do, don't forget that THHN is an official charity partner of the Great West Run on Sunday 13 October. We still have a few spare places left so if you're interested in running for the THHN please get in touch and we'll give you all the help you need. Simply e-mail fundraising@thhn.co.uk
Holiday Caravan – it's a beauty!
We are absolutely thrilled to announce that the organisers of the Miss England Beauty Pageant are donating a static caravan to the THHN which is wonderful news. We're always in need of extra accommodation and to have our own static caravan to offer to families is fantastic. Special thanks goes to all the contestants of the Miss England and Mr England competition who worked really hard to raise money to help achieve this, to Angie Beasley for making it happen and to Linda Hill of the Torbay Tourism Association for putting the THHN forward to receive such a fantastic donation. We will keep you posted with this projects progress as it happens.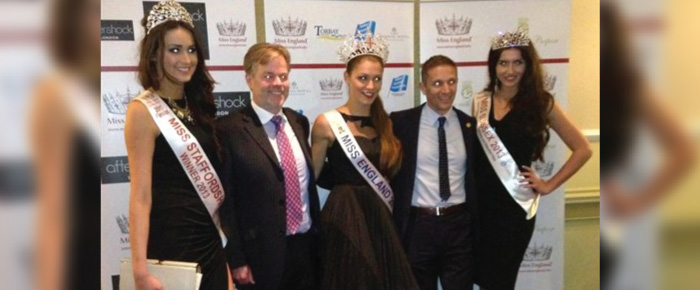 DIARY DATES
July 13 – Summer Holiday Ball at the Toorak Hotel in aid of THHN. Tickets are £30 each from the Toorak. Tel 01803 400400 for more info.
October 13 – Great West Run. If you're interested in running in this lovely event in Exeter to raise funds for the THHN please get in touch and we'll give you all the help you need. Simply e-mail fundraising@thhn.co.uk
SPECIAL THANKS TO:
Pennywell Farm for their fabulous Holiday Hike Event at the beginning of June. The sun shone and everyone had a wonderful time.
Everyone who donated prizes to our Grand Raffle, which was drawn at Hanbury's Fish and Chips Day, and to all our tireless volunteers who helped sell them.
Hotel De La Mer who welcomed families referred from the Rainbow Trust Children's Charity and CLIC Sargent.
Vix, our lovely THHN team member, who took on the "Tough Mudder", a 12 mile long hardcore obstacle course designed by the Special Forces – rather her than us! Not only did she tolerate all sorts of mayhem during the event, she also raised over £2,400. Brilliant stuff!
Kim Brook and gang for running the THHN stand at the Cuthbert Mayne Summer Fête.
Adam Stansbury from Winners 2000 in Newton Abbot who gave all the proceeds from his weight loss seminar to the THHN and Vix, who went along and told all the attendees about the THHN.
All those involved with the wonderful Miss England and Mr England event.
Brunel Manor who gave a holiday to families referred by CLIC Sargent and the AADFA (Advocacy After Fatal Domestic Abuse).
Riverford Organics, Hallets the Bakers, Luscombes Butchers of Totnes, Teddy's Cakes and Over the Rainbow Cake Design.
All the volunteers who helped out over our particularly busy week encompassing the Torbay Half Marathon. It was a hectic time but all went brilliantly well. We could not do these things without such incredible support.
TLH Leisure Resort who welcomed a family referred by Joss Parkes Searchlight.
Ashley Court Hotel where a family referred by the Jason Spencer Trust had a wonderful time.
All those involved with the 2013 Babbacombe Festival Marquee events and all those who attended the various events. It was lovely to meet so many people. Some old friends and some people new to the THHN. Who spotted Peppa Pig? We had a great time and sold a stack of raffle tickets.
Dougie Worthington, our fab photographer, who does a brilliant job going to events and recording as much as possible.
Dave Hanbury, Martyn Strange and their teams for all their hard work in putting on the Babbacombe marquee events and music festival.
Riviera Mortages, WBW Solicitors, South West Water and Babbacombe Garage for their sponsorship of the music festival.
DID YOU KNOW?
We now have a Runners Forum. We are delighted to have so many people running for us now – some short distances, some long, all much appreciated. We thought we'd set up a Forum offering training, nutritional and fundraising advice. We understand the commitment that some of these runs require and we're here to help you every step of the way. Simply log on to Facebook to find out more.
For more on all these stories and all the latest information
Like us on Facebook, follow us on Twitter @THHN2 or visit www.thhn.co.uk
AT-A-GLANCE DIARY
Comments