Posted
Wednesday, 1st July, 2015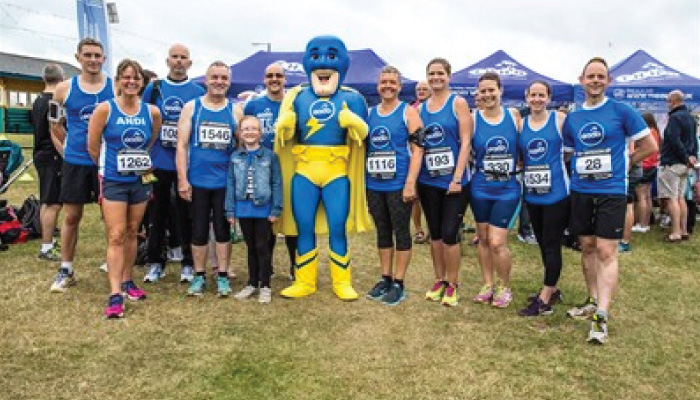 Wow, what fantastic weather we've been having and what wonderful, memory-making holidays our families have been enjoying over the past month. As always, this is thanks to the extraordinary network that is THHN. Thank you to everyone who helps, in any way whatsoever. Please don't forget that we're always on the look-out for new people and businesses to join our amazing network so if you know anyone who might be interested please get in touch.
In the meantime, here is this month's round up of activities. Do check out all the events going on – hopefully see you at one (or more) of them.
NEWS
Pitch and Putt – and BBQ fun! Sunday 12 July
Who enjoys a spot of golf? Who's a bit rubbish at golf but likes a go on a pitch and putt anyway? Who likes a BBQ? Well, how about a Sunday evening over at Cayman Golf in Churston? 18 holes of pitch and putt followed by a burger or hot dog – all in great company and all to raise money for THHN. It's a no-brainer really. The fun starts at 6.30pm on Sunday 12 July and tickets are available to buy in advance from the Memory Maker Shop in St Marychurch Precinct for just £7.50 or e-mail carolanne@thhn.co.uk. We'll see you there.
Grand Raffle
Tickets for our 2015 Grand Raffle are now on sale.
First Prize: £750
Second Prize: Weekend break at the 4* Cavendish Hotel in London (with rail travel included)
Third Prize: Two Night DB&B Hotel break for 2, choice of hotels across the UK
Many more prizes on offer
Tickets are available from THHN Memory Makers in St Marychurch Precinct. Tickets are £1
Draw takes place on Monday 7th September
If you have a business where you could sell tickets or would be able to sell some tickets to friends, family or colleagues please email brian@thhn.co.uk for tickets
A big thank you to Babbacombe Garage, The Cavendish Hotel in London, First Great Western, Shearings Hotel group and all the other businesses that have donated prizes.
Finlake Caravan
It's been another busy month for our super caravan as it was holiday home to families referred by the Childhood Eye Cancer Trust, The Shakespeare Hospice in Stratford on Avon and Rainbow Hospice for Children and Young People.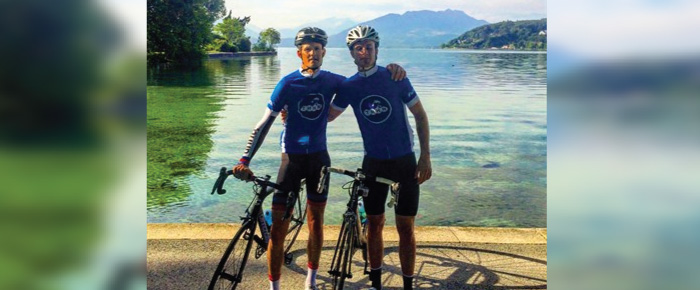 Mountain Madness update
Last month we told you all about Chris Halls and his friend Ross and their mountain madness bike ride. Well, they've finished their challenge. They rode over 900 miles with over 35,000 metres of climb. They pushed themselves to the limit through some stunning, but incredibly strenuous, landscapes. They have photos galore of their incredible adventure so why not have a look at their Facebook page and you'll see what we mean. To donate to their Just Giving page, please visit www.justgiving.com
Thank you so much, guys, for setting off on such an incredible challenge to raise money for THHN.
Torbay Half Marathon
Well, Paignton Green saw a sea of blue in more ways than one at Torbay Half Marathon on Sunday 28 June. We think it's safe to say that we not only raised lots of money but we also raised a lot of awareness too. Incredibly, over 500 people took part in our first ever THHN Memory Maker Fun Run and THHN Schools Challenge, as part of this great event. Tremendous THHN thanks goes to everyone who took part in the Half Marathon, the Fun Run, the Schools Challenge, the first ever THHN Mascots Race (won by Gilbert the Gull, who just pipped Memory Maker Man at the post), everyone who volunteered and helped out, to Angels Tea Rooms for their generous sponsorship and to Matthew Bunce of Purplepixel Media for the cracking pictures. It really was a wonderful day of fantastic support and fundraising and the money is still rolling in.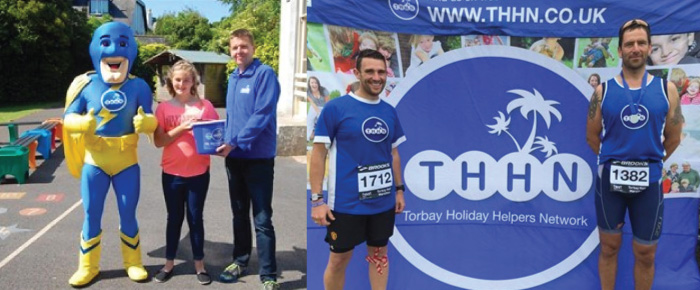 Glen Bevan
The living legend and all round THHN warrior and hero that is Glen the machine Bevan has completed a mind boggling Ultra-Ironman challenge in aid of THHN.
To give you an idea of what Glen has done, here are some statistics:
Day 1: cycled 100.4 miles with just under 6700 feet climb in 7hrs 19mins burning 5456 calories
Day 2: cycled 93 miles with 6800 feet climb in 7hrs 18mins burning 5415 calories
Day 3: cycled 90.1 miles with 5900 feet climb in 6hrs 43mins burning 4233 calories
Day 4: cycled 57 miles climbing 4700 feet in 4hrs 11mins burning 2617 calories and swam approx 1K in 27 mins burning 500 calories
Day 5: ran 26.7 miles in 4hrs 30mins burning 4571 calories.
Current total raised is £4600!
We truly cannot thank Glen enough and all of his amazing family and support crew for helping achieve this amazing feat!
Brian Lewis takes on 50K
Our Fundraising Manager Brian Lewis is taking on his next challenge to fundraise for THHN. On Saturday 11th July he will be running the Ham & Lyme 50K which runs along the hilly Liberty Trail from Ham Hill in Somerset to Lyme Regis. We wish him all the best, you can sponsor him at www.justgiving.com or by Texting THHN66 £2 to 70070
Don't forget, the big event….
CITY TO SEA – SATURDAY 5 SEPTEMBER 2015
Here's a little reminder of how to get involved in this spectacular event:
Individuals:
Option 1 – The full 53 mile ultra marathon from Exeter to Babbacombe Downs – entry fee £70
Option 2 – A 23 mile run – entry fee £40 for adults, £20 for children
Option 3 – A 23 mile walk – entry fee £40 for adults, £20 for children
Teams:
Option 1 – Up to 4 people run different stages each of the 53 mile ultra marathon route – entry fee £100
Option 2 – Up to 3 people run different stages each of the 23 mile ultra marathon route – entry fee £70
E-mail cts53@thhn.co.uk with any queries whatsoever.
DATES FOR THE DIARY
Charity Pitch & Putt – Sunday 12 July- see above
City to Sea 53 – Saturday 5 September 2015 www.cts53.co.uk
SPECIAL THANKS TO:
Hotel De La Mer in Babbacombe who welcomed a family referred by the Bristol CLIC Sargent team as well as a family referred by Victim Support.
D&H Fisheries, Halletts the Bakers, Riverford Home Delivery, Claire's Cakes, Save on Meats Torquay, Vain Train,Teddy Mountain UK, and West Country Fruit Sales for all the goodies they provide for our holidaying families.
The wonderful Jasmine, who raised a superb £65.20 for THHN by cleaning lots and lots of cards as part of her civic award. Memory Maker Man and Brian went to meet her to collect the money she had raised.
Angie, John, Carolanne and Neil, who ran our fabulous fundraising stall at the Rotary Club of Preston's Family Fun Day raising £165.80. Thanks also to the Rotary Club for letting us be part of such a great day.
Vomero Holiday Apartments who gave a holiday to a family from Victim Support.
Fancy's Cottage in Dartmouth who welcomed a family referred by The Lifetime Service.
Pat Hayward and all at the Abbey School and Nursery who presented Memory Maker Man with a cheque for a staggering £1268.80. The money had been raised by a sponsored toddle and walk around the school grounds – how lovely.
St Christopher's Holiday Home in Torquay who have welcomed a family referred by the Childhood Eye Cancer Trust.
DID YOU KNOW?
Our Memory Makers shop in St Marychurch Precinct has its very own Facebook page. It's the ideal way to keep up to date with all the great bargains that come up for sale. Please give it a "Like" to make sure you don't miss out!
The shop is also looking for volunteers to help at the shop, we are open six days a week and if you can help with even a couple of hours a week that would be great. We are also looking for a volunteer who could manage the shop on a Saturday, for more details pop into the shop and speak to Carolanne or email carolanne@thhn.co.uk
AT-A-GLANCE DIARY
Comments