Posted
Tuesday, 1st June, 2010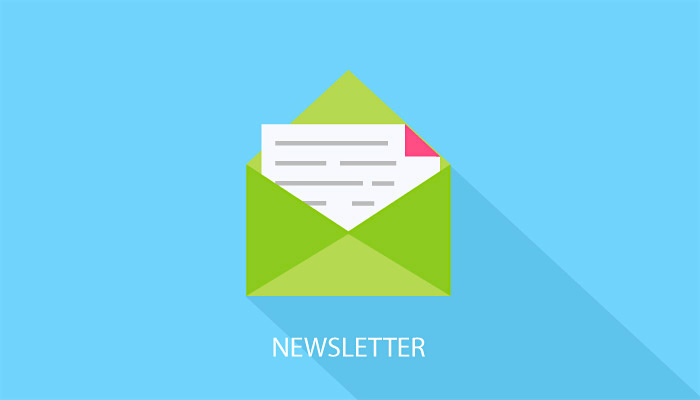 Well it is that time again for me to update you all on the THHN's progress, it has been a bumper few weeks with 9 holidays been given away and even more new members to welcome!
I would like to welcome the following new members to the network Over The Wall Charity, Day Dream Cottage in Cornwall, The Royal Carvery, Glen Ross Hotel, Ashley Court Hotel, Camp Quality Charity, East Anglia Children's Hospice, Peacocks Dream Photography, Casey's Diner, Cliff Railway Cafe and new Cockington members Our Glass, Rose Cottage Tea Rooms and Rex Latham Blacksmith. Thank you all for your support and I really am looking forward to working with you over the coming months.
The first holiday of the month was given by Fancy's Cottage in Dartmouth where owner Vicky Maxwell very kindly accommodated her first THHN family, who have an 8yr old with a brain tumour, the family were referred by the charity PASIC. Special thanks must go out to Vicky who rallied around the local businesses of Dartmouth to organise some extra treats for the family including a private boat trip down the river dart! The family had a fantastic time visiting many attractions where they were very well looked after, a trip to Babbacombe theatre who offer free tickets to all visiting THHN families and many other great visits were enjoyed. Thank you to our superb catering suppliers A.W. Luscombes Butchers of Totnes, G.B. Fisheries Brixham Ltd and Riverford Home Delivery who supplied the family with their usual amazing food hampers.
The next holiday was enjoyed by a family who stayed with Angela & John Bunce at Vomero self catering holiday apartments, the family have a 6yr old son suffering from Ewings Sarcoma a form of bone cancer and were referred by a branch of CLIC Sargent. The family had already come on a THHN holiday earlier in the year but sadly it was cut short due their child not being well enough to continue with their break and Angela & John were kind enough to offer the family another chance of a break together which they managed to enjoy a full stay this time. Angela and John as usual took great care of the family and ensured they had a holiday to remember!
Holiday number three was another THHN first for accommodation providers David & Nicola of the Tor Dean Hotel in Torquay who accommodated a family who have a 17yr old with a brain tumour and were referred by a branch of CLIC Sargent. The family had a great week staying with David & Nicola who took great care of their special guests, they visited many attractions, Babbacombe theatre, enjoyed meals at Hanburys Fish Restaurant and Angels tea Rooms, had a great day out at Cockington where Rick Passmore and his fellow traders made the family feel so very welcome and gave them a day to remember. All visiting families to Cockington receive a free horse and cart ride with Rcik Passmores Cockington Carriage Company, a free cream tea in the Rose Cottage a free gift from Our Glass, the Blacksmith and many other Cockington traders, the traders of Cockington really have embraced the whole concept of the THHN. Come the end of the holiday David & Nicola had some new friends and had given the family a holiday they will never forget.
The fourth holiday was provided by the Marine Hotel owners Derek & Wendy Smith in Paignton where a family who have a 15 month old suffering from a brain tumour stayed for four nights and were referred by the charity PASIC. As usual the family had an amazing time and managers Nicola, Paul & their staff fell in love with the families children and made them feel very welcome and special! The family enjoyed some great days out with their highlight being a trip on the Highflier Balloon on Torquay seafront. Unfortunately the family had to cut their break short due to their little one taking a turn for the worse.
Holiday number five was provided by the Hotel De La Mer in Babbacombe where we accommodated a single parent family who was referred by the Rainbow Trust Children's Charity. The mothers 3yr old daughter has a heart condition that is untreatable so this holiday for her was incredibly special indeed, they had an amazing week and Mum said that her daughter felt like a little princess all week. A huge thank you must go out to local mother Sonia Rees who very kindly transported the family to and from all the tourist attractions they visited as they had no transport of their own, you made their visit so much easier and fun! Also big thanks to Stagecoach South West who provide families with explorer tickets for their holidays which this family found particularly useful. One more thank you to Bryan Short of the Rainbow Trust who personally transported the family down and back for their holiday.
The next holiday, number six was provided by our first Cornish THHN member (we are spreading!), Day Dream Cottage where owner Tracey Higgs very kindly accommodated a family referred from Great Ormond Street Hospital who have a 18 month old suffering from Crouzons Syndrome. I met the family at Exeter services to present them with their food hampers provided by G.B. Fisheries, A.W. Luscombes Butchers of Totnes and Riverford Home Delivery (I now need some Cornish suppliers!) and wished them a very happy holiday. The family had a great time although they did not venture up in to Devon to benefit from their THHN Family Pass and visit any tourist attractions, getting some Cornish attractions on board is high on my agenda! Tracey made sure the family were very comfortable in her beautiful cottage and she has offered another holiday to the THHN for the Autumn.
The seventh holiday was another THHN first for Maureen Tanner of the Westbrook in Torquay who very kindly accommodated a bereaved family referred from a branch of CLIC Sargent in January this year to a brain tumour. The family had a great time staying with Maureen who made the family feel very welcome and ensured they were comfortable during their stay with her. the family visited many attractions including Woodlands & Crealy where they were very well looked after, they also enjoyed free meals at Hanburys Fish Restaurant and Angels Tea Rooms. Maureen has very kindly offered another holiday to the THHN in the autumn.
Holiday number eight was enjoyed by a family referred by NACCPO who have opted to have all details kept anonymous, however they did have an incredible time and were the first family to benefit from Peacocks Dream Photography where photographer Dougie Worthington has offered to photograph all visiting families. The family had a lovely time with Dougie where he got some great shots of the family on Babbacombe Downs. You will get to meet Dougie at the THHN ball in August as he has very kindly offered his services free of charge for the event! So big thanks to Dougie!!! The family visited many attractions including the Babbacombe Cliff Railway, Babbacombe Model Village, Bygones Museum, Woodlands and Pennywell Farm. The family also enjoyed free meals at Angels tea Rooms and were the first THHN family to benfit from a free meal at the Cliff Railway Cafe which they enjoyed thoroughly and were made to feel very welcome!
The final holiday was provided by the Marine Hotel in Paignton where they accommodated a family referred from the charity PASIC who have a 15yr old suffering from a brain tumor. Once again the family were so incredibly well looked after by managers Nicola, Paul & their staff, the family have sent me an account of their holiday which I shall post on the THHN website and send you a link to, I am just awaiting some photos to arrive from the family.
A massive thank you to all involved in providing these holidays and making them so special, there are so many of you to thank, from accommodation providers, theatres, tourist attractions, restaurant owners and not forgetting the charities and hospices etc who refer the families to us. There really so many people who deserve such thanks and recognition for the work you do to help make the THHN the success it is proving to be!
My monthly list of thank you's continues, we held another bone marrow recruitment clinic at Sainsburys in the Willows,Torquay last month where we gained another 122 donors for the Anthony Nolan Trust, thank you to Sainsburys for allowing us to hold the event on your premises and to your staff for their help with tables and chairs. Thank you to West Country Tonight who filmed the event and to BBC Spotlight, BBC Radio Devon, Heart FM, Palm FM and the Herald Express for all reporting and promoting the event. A big thank you to Heart FM's Matt Rogan who organised for us to have use of the Heart FM gazebo which was most useful!
Fingers crossed all being well Faith's Beach Hut will be finished and in place next Monday on Goodrington beach, for those of you who don't know Faith's Beah Hut was the idea of a local bereaved family who tragically lost their daughter to a rare genetic condition in May last year. The family contacted me with the idea of raising money to fund a beach hut for visiting THHN families to use. We have been incredibly lucky as the local business community as usual have shown amazing support, all materials for the hut were provided by Jewsons Torquay branch, the site rental has been paid by Babbacombe Model Village and the hut has been built by South Devon Construction, all free of charge. The family have raised funds to kit the hut out with a cooker, wet suits, chairs and all you could want in the best beach hut in Devon…………possibly the world! The beach hut is being named "Faith's Beach Hut" in memory of the families daughter who passed last year. Huge thanks to all the businesses who have contributed and made this possible and not least thanks to the family who came up with the idea and raised the funds to kit it out, the beach hut really will be well used and enhance visiting families stays with a good old fashioned family favourite day at the beach!
A big thank you to all of you who sponsored me to do the Bupa Great Manchester Run last month, the run went really well and I finished 2539th out of 36000 with a time of 46 minutes and 6 seconds. I had a great day and was really pleased with my time, I managed to raise £1292.50p for the Samantha Dickson Brain Tumour Trust which was far more than I ever dreamed of raising so once again thank you to all who sponsored me.
A quick reminder to you all about "Hanburys Fish & Chips On The Downs Music Festival" on Sunday 20th June from 12 noon until 9.30pm on Babbacombe Downs. The event has 9 and a half hours of great entertainment, a raffle and a charity auction (thank you to those of you who have contributed!). The idea of the event is to buy fish & chips from Hanburys and take them on to the Downs where there will be a 450 seater marquee and enjoy the show! All funds raised will be donated along with the shops takings to Rowcroft Hospice and the event is also aiming to raise awareness of the THHN's work. We will have a stand at the event and be running a competition where you will have to answer two THHN related questions in order to entered in to a draw to win a cash prize donated by Hanburys and two THHN ball tickets! I hope you all can make it up to show your support to this great event! Dave & Ed Hanbury really have put so much work in to making this event a success and to ensure that everyone attending will leave knowing about the THHN, so a massive thank you to you both!
Finally another reminder about the THHN First Birthday Charity Ball Sponsored by Stagecoach South West being held on 21st August at the Riviera International Conference Centre in Torquay. We have now sold over 300 tickets for the event and they are still selling, so if you are planning on attending and do not yet have a ticket please get them before they sell out!! they can be purchased online at www.thhn.co.uk/charity-ball.html or from the Riviera International Centre, Louie's Gems in St Marychurch, Angels tea Rooms in Babbacombe or Stagecoach South West's travel Shops. The stunning line up is as follows:
Three courses sit down meal.
Live entertainment from 7pm – 2am including:

Samba Jam – Live Samba Band
UK Garrison – Storm Troopers & Star Wars Characters
Gary Nock – Singer & Song Writer
Peter Baffles – Magician/Illusionist
Marnie – Singer Song Writer
Sound of the Sirens – Stunning Acoustic Female Trio
Ellie Williams – Keyboard & Singing Sensation
Abba Vision – ABBA Tribute
Dave Can`t Dance – Disco & Funk Legends
Hosted by Heart FM`s Matt Rogan


The Babbacombe Garage Charity Auction
Amazing Charity Raffle
Plus a few extra suprises!

Thank you once again to each and every person involved with the THHN, we continue to grow and continue to make a difference, we are now recognised nationally and i hope that we will be soon known as the caring and giving regoin!
Best wishes
AT-A-GLANCE DIARY
Comments