Posted
Monday, 1st March, 2010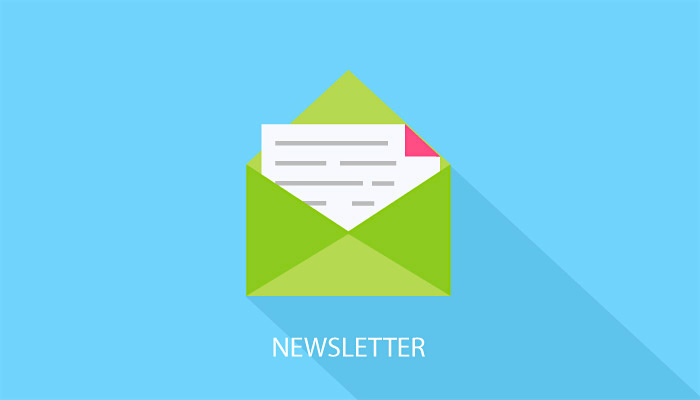 Another very busy month has passed with lots of developments and free holidays being given away to deserving families!
Firstly it is with pleasure I can announce the arrival of our new members Stagecoach South West, Westbrook Guest House and Fancys Cottage Dartmouth we welcome you all on board and look forward to working with you in the near future and really can not thank you enough for your support!
February has seen some great holidays had by families and massive thanks goes out to our accommodation providers who supplied the following holidays:
The Downs Hotel, Babbacombe put up the Ball family whose 7yr old son Nathaniel is suffering with Leukaemia and the Clarke Family whose 7yr old daughter Gabby is suffering with Leukaemia both families were referred by PASIC. Special thanks goes out to Angels Tea Rooms and Hanburys Fish & Chips for accommodating the families for some evening meals.
St. Christophers Holiday Home accommodated the Brookes Family whose 6yr old son Jack has Ewings Sarcoma a form of bone cancer, they were referred by Bristol Childrens Hospital CLIC Sargent team. Thank you to Riverford Home Delivery, Bristol Fruit Sales and Luscombes Butchers of Totnes who very kindly supplied food hampers for the family during their stay and thanks to Heart FM's Matt Rogan who offered the family a guided visit to Heart FM's studios in Exeter but could not make it due to Jack being too unwell.
The Hotel De La Mer accommodated the Smedley Family whose 13yr old daughter Maria has Accute Myloid Leukaemia and the Summerell Family whose 4yr old son Connor has an Optic Nerve Tumour both families were referred by PASIC. The Smith Family whose 21yr old son Michael is suffering from spinal tumours and is palliative who was referred by CHICS.
A big thank you to all our tourist attractions, Babbacombe & Princess Theatres and other members who helped out in welcoming the above families to your businesses and looking after them so well!
Another big thank you to all the charities we work with, who work so hard to find us families to come on the holidays so very kindly offered by our members. We have a further 7 holidays booked in through the month of March and more offers materialising for the rest of the year!
Thank you to all our members who have added our THHN supporters logo to your websites, the artwork can be downloaded by following this link.
We are currently having a THHN members certificate designed (thanks to Dave Hanbury @ Hanburys Fish & Chips for this great idea!) and as soon as they are finished I will forward them on to you all so you can display them if you would like to do so. We are also having a THHN Members Plaque designed, they are circular 12″x12″ and blue in colour and will have each individual business name on them. As soon as I have a design I will circulate it by email for you to view, they will cost £26.95 +VAT, please contact me to get your orders in if you are interested. We already have orders from Hotel De La Mer, Angels Tea Rooms, Marine Hotel, The Downs Hotel and Hanburys, thank you for your public support!
Tickets will be going on sale very soon for the THHN 1st Birthday Charity Ball on 21st August at the Riviera International Conference Centre, this really is going to be the event of the year and urge you all to please support this great event, I will let you know as soon as tickets go on sale. If any of you would like to offer prizes for our auction and raffle they will be very warmly received! The entertainment line up is looking amazing:
Samba Jam (Samba Band) – Playing on arrival outside venue.
UK Garrison – Storm Troopers & Star Wars characters welcoming guests and posing for pic's.
Peter Baffles Illusionist/Magician – Close up magic in the reception bar.
Gary Nock Singer/Songwriter – Playing guitar and singing in bar for welcome drinks.
The Sound Of Sirens (Female Trio) – Performing during the sit down meal.
Marnie Singer/Songwriter – Performing during the sit down meal.
Dave Can't Dance (70's Disco & Funk Band) – Evening Entertainment
ABBA Vision – Evening Entertainment
Heart FM's Matt Rogan (Breakfast Show) – To Host & MC the event.
Plus a few extra suprises!
There will be live entertainment right from the word go at 7pm through to 2am! A HUGE thank you to all the entertainers who are playing for free or for reduced costs you really have been incredible with your very kind offers of support and know you will all make it an incredible night to remember!
Another big thank you to do and this is for Caroline & Paul Hooper who have been helping with a big member recruitment drive, they have been incredible with their involvement as well as organising for the THHN Beach Hut on Preston beach which I will be hopefully telling you more about in my next update.
Finally thank you to all of you for your involvement in the THHN without your involvement the THHN would not be possible, together we are making a big difference and helping families who really are in need of some happy memoires!!
Best wishes & thanks
AT-A-GLANCE DIARY
Comments