Posted
Tuesday, 1st March, 2011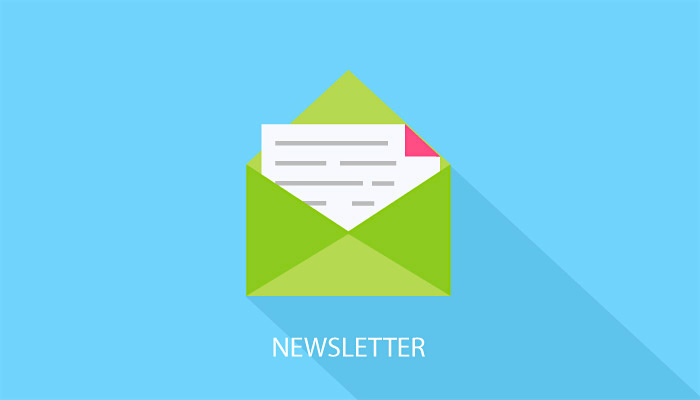 I hope you are all well, firstly apologies for falling behind with my newsletters! I now have a huge amount of thank you's and information to give you so I will try to condense it and make it as painless as possible!
As previously mentioned we now have a new and improved website that I can manage myself thanks to Palm FM & Babbacombe Model Village. Palm FM organised a charity ten pin bowling night and raised a staggering £1,000 for us and Babbacombe Model Village donated £500 from their THHN themed wishing well. Without their support the new website simply would not have got off the ground so massive thanks to both companies! I have created listings for all of you who support the THHN if you would like any of your listings changing please do let me know.
It gives me great pleasure to tell you that Exeter Golf & Country Club's men's and women's captains have both made the THHN their charitable organisation whom they will be raising funds for this year. Their first event will be Pavey Group Charity Golf Day – Caribbean Style, taking place on 5th May in Exeter. We really can not thank the captains Paul Smale & Vivienne Worthington for choosing us as their charitable organisation to support for 2011 it really will make a huge difference to THHN families and is very exciting as it will make families holidays so much better!
Massive thanks to Helen Mason at Animation Therapy of Exeter who has been very busy getting the infrastructure behind the THHN's animation project off the ground, this will enable THHN families to make short animations together as a family and take the end product home on dvd as a memory to keep forever. Helen came out to Torquay in February to give a THHN family the very first animation experience and it was a huge success! I saw most of the event and it was great to see the family enjoying it so much and the end product was fantastic! With the funding from Exeter Golf & Country Club this will help us to get the project up and running properly with our own equipment under Helen's expert guidance. A big thank you too, to all of Animation Therapies volunteers who are willing to give up their spare time to come out and give THHN families animation experiences.
Next to tell you about a great day out for all of you at "Hanbury's Fish & Chips on the Downs Music Festival" , this event will be taking place on Babbacombe Downs on Sunday 19th June from 11.30am – 9.30pm. The event is in it's 3rd year and is a fantastic day out that gets bigger every year! The concept is to buy your fish & chips from Hanbury's and take them on to the Downs to eat in the huge marquee where there will be live bands and entertainment all day long from magicians, dance classes, comedy and bands to suit all tastes to name but a few. All profits from the chip shop will be donated to Rowcroft Hospice and I am helping to organise an auction to raise money for Children's Hospice South West, if any of you would like to donate a prize please do get in touch as we would be ever so grateful for help in raising as much money for a great cause and we are in need of more support! A big thank you to all of you who have already contributed. The other objective of the day is to raise awareness about the THHN and to encourage more businesses to support us! I really do hope to see you there!
Sunday 19th June is a busy day for me as in the morning I will be competing in the Torbay Half Marathon which will be my second race of the year where I am trying to raise as much money as possible for the Alder Hey Imagine Appeal's brain tumour research fund at Alder Hey Children's Hospital. I will also be running in the BUPA Great Manchester Run on 15th May, if any of you would like to sponsor me you can do so by following this link /sponsor-luke a very big thank you to all of you who have already been kind enough to donate already, it really does mean a great deal to me!
Since my last newsletter the THHN has given away a further 22 free holidays from accommodation providers:
Hotel De La Mer
Pilgrims Rest
Ashley Court Hotel
Vomero Holiday Apartments
Day Dream Cottage
The Old School House (unfortunately the child was too ill to travel)
Westbrook Guest House
Marine Hotel
Referred from the following organisations:
CLIC Sergant branches nationwide
LATCH Wales
PASIC
Christian Lewis Trust
NACCPO
Many more accommodation providers have offered holidays but have sadly gone unfilled, please do keep offering the holidays as without your support the THHN would not exist and be able to help families in great need of some quality time together which may well be the last holiday they have as a whole family! We actually now have a shortage of holiday offers so if any of you are in a position to be able offer anything please do get in touch. A massive thank you to all of our accommodation providers and not forgetting the invaluable support from our catering suppliers who supply self catering families with food hampers:
Riverford Home delivery
GB Fisheries Brixham Ltd
Luscombes Butchers of Totnes
Claires Cakes
Teddy's Cakes
Next month I will start to give more details of the holidays families have been benefiting from via the THHN.
If any of you would like to order THHN member plaques to show your support please do let me know and if any of you would like to display a "Proudly Supporting THHN" logo on your website please get in touch.
Finally a MASSIVE thank you to each and everyone of you who are involved in supporting the THHN, your support is invaluable and we would not exist without you! We continue to grow and help more families every month.
Best wishes & thanks Luke Tillen – Network Founder & Co-ordinator
AT-A-GLANCE DIARY
Comments