Posted
Saturday, 1st May, 2010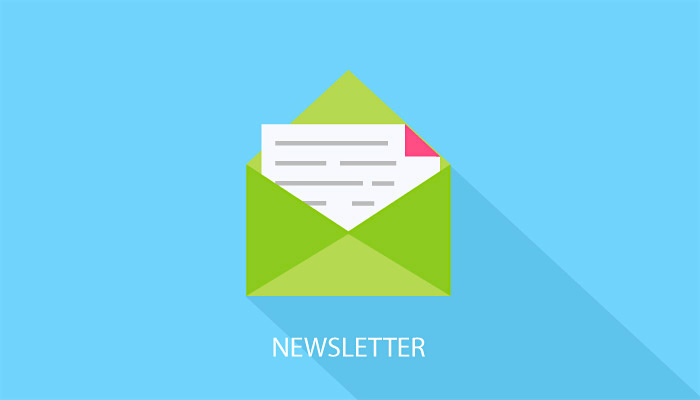 It is THHN update time, another long list of huge thank you's to do!
Firstly I would like to welcome our new members Herbs & Honey of St Marychurch, Animation Therapy of Exeter, Taylor Made Bears, Pedigree Group, Tor Dean Hotel, Junior Browns, NO.8 restaurant in Dartmouth, Daydream Cottage in Cornwall and Over The Wall Charity. I thank you all for your interest and support and i really am looking forward to working with you all over the coming months.
Next I will start with the holidays, this last month we have had a record number of holidays on offer from a real mix of accommodation providers but sadly not all have been filled. Please if you have offered holidays and they have not been filled please do not lose interest and stop putting your offers forward as I promise eventually you will help a family who are in great need of a holiday away from all the terrible hospital treatments and appointments. So a massive thank you to all our very generous accommodation providers!
The Hotel De La Mer in Babbacombe have provided two holidays this month the first being a family who have a 5yr old with Leukaemia, they were referred from the charity PASIC. They had a four night stay and had a fantastic time they particularly enjoyed their visit to Cockington Village where Rick Passmore of the Cockington Carriage Company took extra special care of the family and made them feel very special indeed! They have taken some very special memories home with them. Now is a good time to thank Rick Passmore for all his efforts in recruiting many of the other businesses in Cockington, when families visit they now get such a great day out thanks to Rick and his colleagues. They get a ride in a horse drawn carriage, cream tea, a free gift from the glass blowers and blacksmiths all free of charge, so a huge thanks to Rick and all the business community of Cockington Village!
The second family to visit the De La Mer was the Martin Family from Weston, they stayed for a weekend break and were filmed by ITV West Country Tonight which is due to be broadcast next week sometime, so keep an eye out! They had a fantastic time and visited many attractions in their short visit where they were very well looked after as usual. Thank you to the Princess theatre for providing them with complimentary tickets to see a tap dancing show, they absolutely loved it!
Next we move on to the Buckfast Abbey who thanks to Geoff Pring provided another holiday in their self catering holiday home for a large family whose son is suffering with a neuroblastoma, they were referred from the charity LEUCAN. The family had a superb break and enjoyed every single minute of their holiday in Buckfasleigh, they have promised to send an account of their holiday which I will post on the THHN website. A big thank you to AW Luscombes Butchers of Totnes, Riverford Home Delivery and GB Fisheries for providing the family with your, as usual outstanding food hampers they made all the difference. The family did stress that without everyones generosity they would never have been able to afford such a break away!
Next we move to Kingswood Holiday Flats in Torquay who offered a weeks break to a bereaved family who were referred from the charity CHICS, the family had a great stay and enjoyed many of the attractions. Thank you to AW Luscombes Butchers of Totnes and Bristol Fruit Sales for providing fantastic food hampers for the family. Not forgetting to thank owner Peter for his very kind support!
A huge thank you goes out to the Marine Hotel in Paignton's managers Nicola & Paul for accommodating a family with just an hours notice for a bank holiday weekend break. The family have a son suffering from a brain tumour and were referred from the charity PASIC. The family were very well looked after and had a great stay. They sent a very nice thank you letter which I have passed on to all at the Marine Hotel.
The list of thank you's continues, next I would like to pay special thanks to David Hanbury of Hanburys Fish Restaurant & Take Away in Babbacombe. David very kindly has worked with me to word a new THHN recruitment flyer which is aimed at getting more businesses to support the THHN. Not only did he put a lot of time and thought in to this he also paid for the production of 5000 high quality flyers to be produced! David is also using "Hanburys Fish & Chips On The Downs Day" to raise awareness of the THHN. This event will take place on Babbacombe Downs on Sunday 20th June, the idea is to buy fish & chips from Hanburys and eat them on the Downs where there will be a huge 450 seater marquee, with a fully stocked and licensed bar . There will be live music festival from 12.00pm – 9.30pm, which will include a charity auction. All profits from the take away and the auction raised on the day will be donated to Rowcroft who are in desperate need of funds! This really will be a great event and I urge you all to support it, if any of you would like to offer auction/raffle prizes please do get in touch. Dave is putting out 400 information folders and anyone who is kind enough to donate prizes will be able to place promotional information inside the folders.
The next thank you goes out to Hannah Harvey who helped organise our bone marrow donor recruitment clinic at St Matthias Church in Wellswood Torquay. Hannah organised and paid for the venue and provided free tea & biscuits for all attendees. The clinic was to get people to register with the Anthony Nolan Trust to help find a suitable donor for Alice Pyne who came on a THHN holiday several weeks ago, Alice is in desperate need of a suitable donor, there is a nationwide appeal going on with clinics running across the country. We were lucky enough to have ITV West Country Tonight do a live link up from the clinic so big thanks to all at West Country for your support also special thanks to Jenny Walrond of BBC Spotlight for getting the event publicised several times on the BBC news, radio and website. Thanks to to Matt Rogan of Heart FM and Glen Price of the Herald Express. Because of the success of the first clinic where 190 very kind people registered we are running another clinic at Sainsburys in the Willows Torquay on Saturday May 15th from 11.00am – 2.00pm and would be thrilled for any of you aged 18 – 40 yrs to come along and register, if you can not make the event you can register online at www.anthonynolan.org.uk
Tickets for the THHN First Birthday Charity Ball have been selling very fast!! The event is on 21st August at the Riviera International Conference Centre, it would be great to see as many members as possible at the event, this is your event so please do get your tickets and show your support. It is a great opportunity to meet fellow members who are also involved in helping THHN Families. Please contact me if you would like to reserve any tickets.
I would like to thank Daryl Page-Dove of the Anchorage Hotel who ran the Torbay Half Marathon last week and raised £180 to go towards the final funds raised on the night of the THHN ball. My hat goes off to you Daryl along with a huge thank you for your help in raising a huge fund pot for great causes!
Finally I would like to thank you all for your support, without it the THHN would not exist!! We are still growing at a rapid rate and helping more people each month, we are expanding too with our first Cornish member joining this week!! keep up the good work!
Best wishes & thanks
AT-A-GLANCE DIARY
Comments