Posted
Wednesday, 1st May, 2013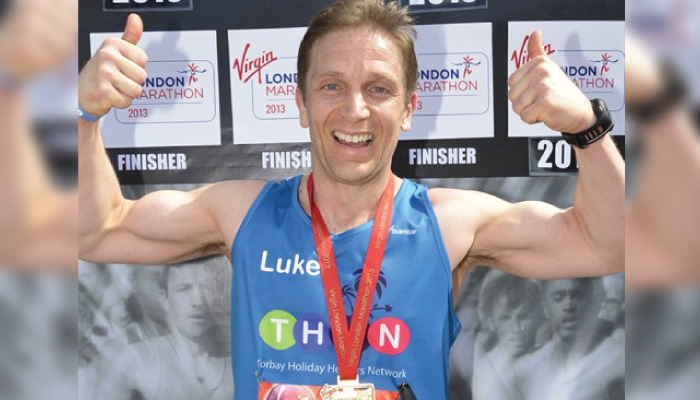 Welcome to the May 2013 THHN Newsletter, as usual, it's all go at THHN and our newsletters are the ideal way to keep up to date with everything that's happened, as well as see what events we've got lined up in the coming weeks.
Thank you for your interest in THHN and if you know of anyone who might like to read our newsletter please feel free to spread the word.
In the meantime, good luck to the 5 Peaks team who start their three day challenge on 5th May. We're thinking of you and wish you all the best.
NEWS
Danielle, Sarah & our new collecting tins
9 year old Danielle and her lovely mum Sarah have taken on yet more work for the THHN. Many of you will know that Danielle has been making and selling her beautiful jewellery for us for quite a while. She is a great supporter of THHN and we are very proud of her, as are her parents and her headmistress who is very supportive of the great fundraising and awareness-raising work that Danielle does for us. Danielle and Sarah are also in charge of our new collecting tins. So, if you know of anyone who might be able to have a tin they're the people to tell. Contact them by e-mailing s.moore@thhn.co.uk. As if that wasn't enough to keep them busy, they're doing a spot of car-booting for us too. Lots of people have donated all sorts of things, including toys, and Danielle and Sarah are planning a car boot sale this summer to raise yet more money from the sale of all the generously donated goods but they need as many great things for sale as possible. Again, if you have anything that you think would be good for them to sell please get in touch.
Brian Lewis
Brian volunteers for the THHN as our Fundraising Manager. Brian previously worked as a fundraising manager for a national charity and, when he left, he wanted to find a local charity that he could help in his spare time – and we're delighted that he found us! Brian brings great experience to the team and has put in a huge amount of time and effort already. With the ambitious bungalow project that we have planned, fundraising is increasingly important to the future of the THHN and Brian is a vital part of that. As well as helping others with their fundraising he's also taking on his own challenge this year and planning a 20 mile walk in South Devon. He'd love others to join him so get in touch by e-mailing brian@thhn.co.uk if you fancy taking part in this fundraising walk. Brian would also love to hear from any of you with your fundraising ideas for THHN, maybe you would like to put on your own event for THHN, Brian will be more than happy to guide you through putting you own event on and give you lots of tips to help make your event a huge success!
2013 Great West Run in Exeter
THHN is an official charity partner of the event this year which is excellent news and we're incredibly grateful to the organisers for including us. The event, on Sunday 13 October, is a half marathon with a lovely route through this beautiful city. If anyone is interested in running for the THHN please get in touch and we'll give you all the help you need. We can provide you with free entry in to the race, a free running vest, a full fundraising pack and all finishers get a complimentary sports massage in the THHN tent from Dr. Sarah Taylor of Smart Practice Sports Massage and Remedial Therapy. Simply e-mail fundraising@thhn.co.uk
London Marathon
Talking of running, Luke started his trio of runs in style, completing the London Marathon in just 3 hours and 31 minutes – not bad! Next up is the 69 mile ultra marathon "The Wall" run in June. If you'd like to sponsor Luke please go to www.justgiving.com/Luke-Tillen The wonderful Linda Kelly from London also ran the Marathon to raise money for THHN and we can't thank her enough. Not only did she run the course in 4 hours and 48 minutes, she also raised nearly £1000 via her Just Giving page. If their efforts have inspired you, we're already looking for people to run next year's London Marathon for us to help our Bungalow fund. Interested?
Torbay Half Marathon
Another half marathon right on our doorstep is the Torbay Half Marathon in June. Our excellent supporters Winners 2000 are entering a team and would love you to join them. They'll help you with a training plan and ensure you're fit and ready to take on the run. If you're interested drop us a line at fundraising@thhn.co.uk
Palm 2014 Arctic Challenge
Fancy doing something really amazing in 2014? The gang at Palm FM are still looking for some intrepid recruits for their Arctic Challenge next February, sponsored by Babbacombe Model Village. So, if you'd like to start 2014 with an experience of a lifetime go to www.palm.fm/p/whats-on/arctic-challenge-2014 for all the lowdown.
Volunteers
Are you free on Sunday 23rd June? Do you fancy helping THHN and having a great time? If you do we are in great need of volunteers to help out at the hanburys music festival. We need help from 10.30am – 6.00pm, even if you were able to volunteer just for a couple of hours it would be a huge help! If you are able to offer support please email our fundraising manager Brian Lewis at brian@thhn.co.uk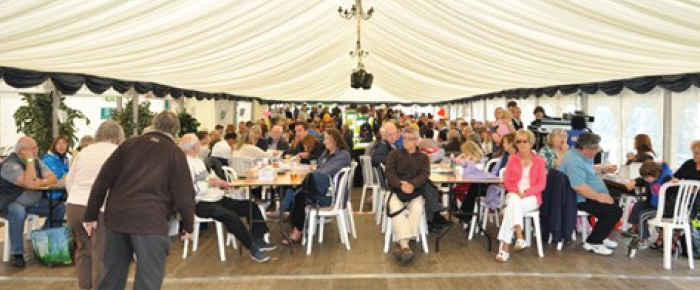 Prizes
We are on the look out for all kinds of prizes for our up coming tombola's, raffles and auctions, if you would like to offer a prize then we would love to hear from you! Please email fundraising@thhn.co.uk
DIARY DATES
May 11 and 12 – Dean Court Vintage Rally. This fabulous, nostalgic event takes place on Buckfastleigh Race course. For info go to www.deancourtvintagerallyandfayre.co.uk
June 5 – Pennywell Holiday Hike for info visit www.pennywellfarm.co.uk With special guest Peppa Pig this event is a "must" for all the little ones.
June 22 – Luke runs "The Wall"- to sponsor him go to www.justgiving.com/Luke-Tillen
June 23 – Torbay Half Marathon. e-mail fundraising@thhn.co.uk if you'd like to take part.
June 23 – Hanbury's Fish and Chips on the Downs Music Festival. For more on this and all the other great events in the Festival Marquee this year go to www.babbacombefestival.com
July 13 – Summer Holiday Ball at the Toorak Hotel in aid of THHN. Tickets are £30 each from the Toorak. Tel 01803 400400 for more info.
October 13 – Great West Run. See above.
SPECIAL THANKS TO:
The Ashley Court Hotel who gave a holiday to a family referred by Victim Support.
Buckfast Abbey Self Catering who welcomed a THHN family this month.
Hotel De La Mer who gave a holiday this month.
The Morningside Hotel who welcomed a THHN family this month.
Brunel Manor who provided another much-needed holiday for a family.
Our fantastic food providers who this month include: Claire's Cakes; Riverford Home Delivery; Luscombes Butchers; Halletts the Bakers; Over the Rainbow Cake Design; Total Produce Devon and D&H Fisheries.
TLH Leisure Resort who gave a holiday to a family referred by CLIC Sargent
The Westbrook Hotel in Torquay who welcomed a family referred by Rainbows Hospice this month.
The Torbay Tourism Association and the English Riviera Tourism Company who organised and hosted a great raffle for us at this year's Tourism and Business Exhibition raising a wonderful £400.
Pennon Group PLC who have sponsored the Hanbury's Fish and Chips Music Festival to the tune of £100. This great event on 23 June is being put on to raise money for the THHN.
Haddon Galleries for donating a great picture for us to auction via our Ebay store and which fetched £206.
DID YOU KNOW?
There are now loads of great THHN branded products that you can buy to not only help raise money for us but to help raise our profile too. Our t-shirts, polo shirts, running shirts and hooded sweatshirts are all available from our shop at www.thhn.co.uk/shop The t-shirts can also be purchased from all branches of Winners 2000 Fitness. And, ideal for fundraisers, we have some fab new wristbands – just £1.50 each or 7 for £10. You can pick them up from Hotel De La Mer or please send us a cheque and add 80p for all postal orders.
For more on all these stories and all the latest information Like us on Facebook, follow us on Twitter @THHN2 or visit www.thhn.co.uk
AT-A-GLANCE DIARY
Comments