Posted
Friday, 15th December, 2017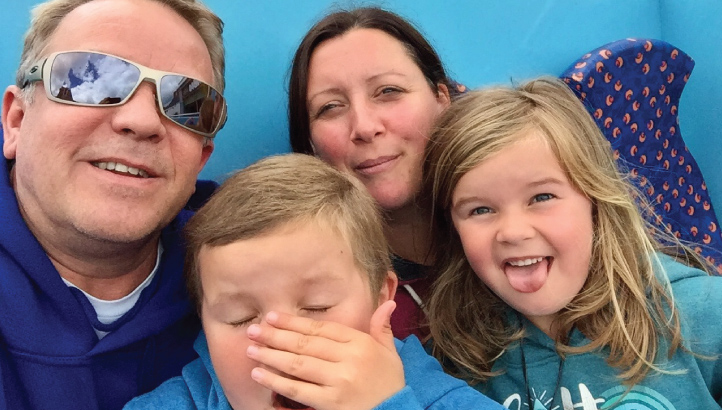 THHN October and November 2017 newsletter
We have combined 2 newsletters into one, as we couldn't seperate the great stories and news this time around.
From welcoming 11 families on a holiday to epic fund raising by the one and only Glen Bevan, all has not been quiet.
Once again, we thank all those whom have helped provide memory-making holidays to families facing extreme circumstances – from accommodation providers to attractions, restaurants to bakers, bus company to photographer – all backed by some great fundraising to cover travel grants and extra needs. It really is a TEAM result.
Go Glen!
We are incredibly grateful to legendary fundraiser Glen Bevan who took on the Atlantic Coast Challenge. Can you believe – three marathons in three days – and wait for it, on the Cornish coast path!!! We've seen the pictures of his foot – ouch – but also know the literal hours and hours and hours of training completed, night or day, whilst holding down a full-time job and looking after his family. If you look at this link you will see why he has done what he did – it is emotional. You may want to add to the amount raised once you read it – so far an amazing £3,350. www.justgiving.com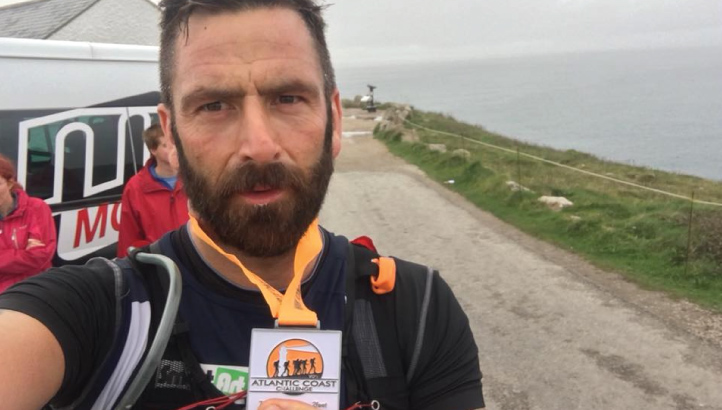 "Thanks so much to everyone who donated and supported me," said Glen. "As always it drives me to push through the tough times." And they were tough!
HOLIDAY NEWS
Brunel Manor, Marine Hotel, Vomero Holiday Apartments, Little Greenway, Glendower Hotel, Buckfast Abbey, Atlantis Holiday Apartments & Pilgrims Rest Holiday Cottages have all kindly provided accommodation to referred families from the like of Clic Sargent…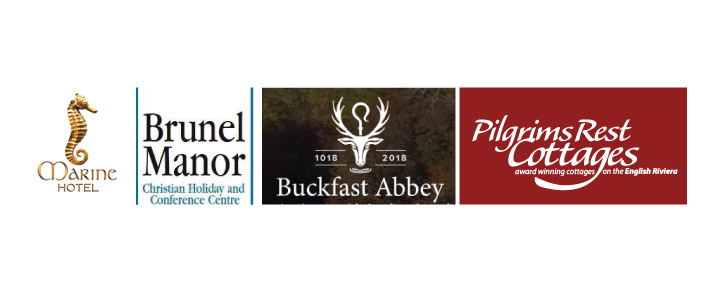 We are incredibly grateful to them and to all our accommodation providers and to everyone else who helps the families who come to stay in Torbay in order to get away temporarily from the difficulties in their lives. Whilst these businesses kindly provided 8 families with memory-making holidays, 3 families also stayed at our Memory Maker Caravan, whose up keep and annual running costs, together totalling in excess of £8,000 per annum, are covered by our wonderful fundraisers.
We are delighted to share some feedback from the Kendall Family, who stayed at the THHN Memory Maker caravan recently. It demonstrates the impact the holidays have on the families we help.
"The bags have been unpacked, the holiday blues have disappeared but thankfully they've been replaced by many happy memories that will last us all a lifetime.
"Fortunately little Elsa was also on top form, this enabled her and her twin sister Charlotte to have maximum fun together, just as six year olds should!
"For my wife and I, we were very grateful for just being a normal family for a week, watching our little girls explore and experience a beautiful holiday destination. I have to say that everything was perfect, the caravan, the site, the surrounding area but most of all that knowing that others care for and understand our situation – thank you all so very much for what you've done for us and for others. We've met many fantastic people along 'Elsa's Journey'; what you are doing is truly remarkable and certainly makes a difference."
As you may or may not know these families are also offered a fantastic array of extras to do whilst on their memory-making holiday, all kindly donated by some wonderful businesses.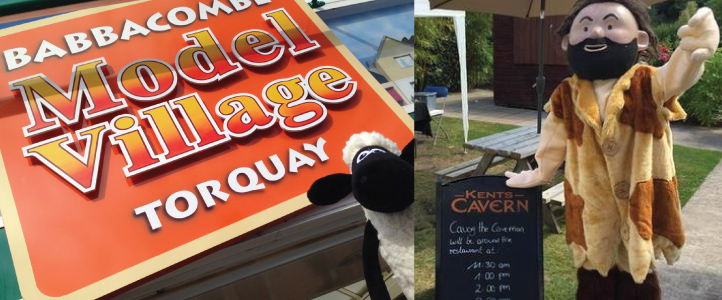 They also asked to pass on their thanks to: Hanbury's fish and chip restaurant, Babbacombe Cliff Railway, Kent's Cavern, Stagecoach, Babbacombe Model Village, and the staff and management at Finlake as well as the businesses who provided the 'welcome goodies' including West Country Veg, Claire's Cakes, Halletts the Bakers, Teddy Mountain UK and Project Linus UK.
Didn't he do well?
On 18 August, our much-loved celebrity ambassador Sir Bruce Forsyth died at his home, surrounded by his loving family. We offer them our thoughts and prayers. It has been a huge honour to have Sir Bruce's support and he is going to be so very missed, leaving a big hole in the hearts of so many who loved and respected him.
He was a showbiz heavyweight, who leaves the most phenomenal legacy.
Good night and thank you, Sir Bruce!
Fantastic family fun day
It always touches us when we receive calls from businesses or groups saying they have read about us and would like to put on an event. One such was The Clay Cutters Arms in Chudleigh Knighton, which held its annual Knighton Day family fun festival, raising a brilliant £334.63 for THHN. The sun shone on the day and a fantastic time was had by all.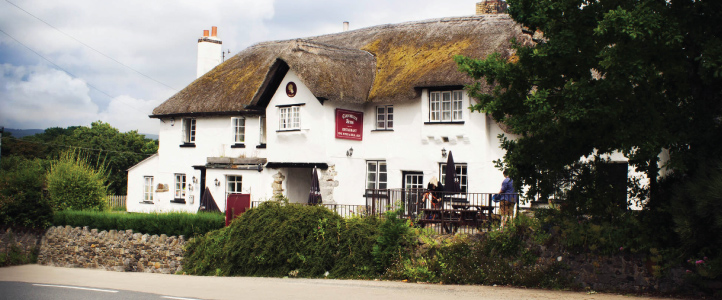 Here we go again – City to Sea 2018!
The THHN City to Sea 2018 is now open for entries and the first participants have already signed up!
It will take place on Saturday, 1 September 2018. The choice is yours – a 34-mile ultramarathon or straightforward marathon on a stunning multi-terrain route winding its way from Exeter Riverside to Babbacombe Downs in Torquay. And did you know, you can walk the marathon route if running isn't for you?
As ever, there will be awesome finishers' medals and tech T-shirts, free fish and chips from Hanbury's Famous Fish & Chips, well-stocked indoor check points, and a fully signed and marshalled route.
If you want to know just how fantastic this event is, check out the amazing race reviews at: www.racecheck.com
For more details and to enter visit www.thhn.co.uk/cts
Every year the event sells out, so don't be disappointed in 2018 – enter now!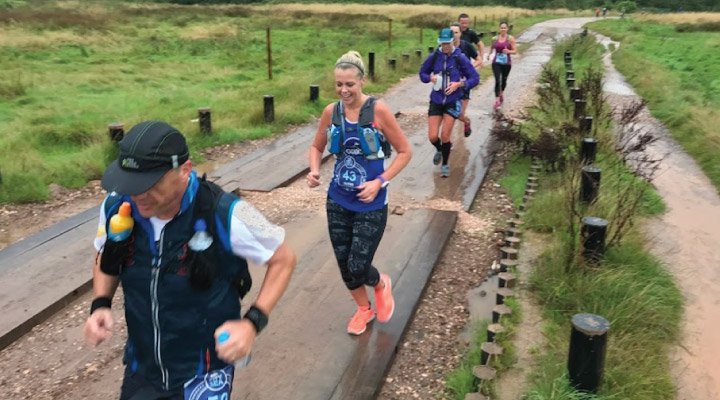 Fab Piggy Medal at the THHN Pennywell Pursuit 10K & Family Fun Run
The THHN Pennywell Pursuit trail 10k & Family Fun Runs are now open for entry, Saturday May 5th 2018 is the date, with the 1 mile fun run around Pennywell Farm starting at 5.30pm and the challenging 10K trail run starting at 6pm. Every finishers gets a fab bespoke piggy medal.
More information and details at www.thhn.co.uk/Pennywell
AT-A-GLANCE DIARY
Comments