Posted
Wednesday, 1st February, 2012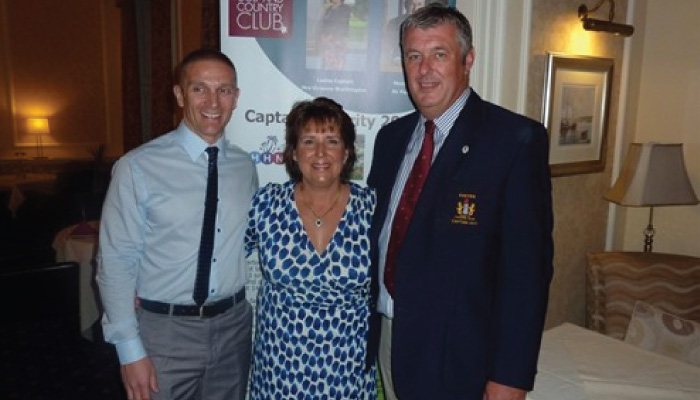 Welcome to our latest edition of Torbay Holiday Helpers Network Newsletter! Firstly apologies for there being a severe lack of newsletters since November last year, this has been due to the fact that I have been incredibly busy with running my business, the charity and there has been a new arrival in the shape of my third son – 'Harry' on the 5th December! So please forgive me, as I am sure you can imagine life has been a real juggling act – and still is!
I will begin with the incredible news that THHN is now officially a registered charity with the Charity Commission for England and Wales, our charity number is 1146245. I would like to say a great big thank you to fellow THHN trustee and director Martin Brook and Rachel Martin formerly of CVA Torbay for their invaluable help and assistance in helping us reach our charitable status.
Fundraising
We have been incredibly fortunate to have had some incredible support through fundraising over the last few months, most of this money will be going directly in to family grants to cover the travelling expenses of THHN families who are struggling financially. Without public support we would not be able to take our work even further and help even more families.
Last December I attended Exeter Golf & Country Club for their Christmas event where I was presented with the final cheque for their fundraising throughout the year for THHN, the cheque was for £4,480 taking the total raised over the year to over £10,000! I would like to offer my personal thanks to club captains for 2011 Paul Smale and Vivienne Worthington for their incredible and passionate support of our charity and huge thanks to all of EGCC members for their invaluable support in getting behind Paul and Viv.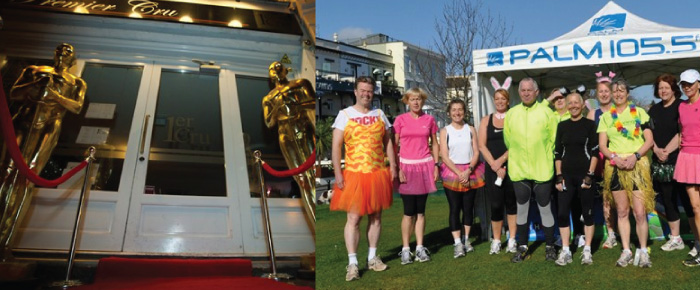 Back in January THHN supporter Vix Lamble-Blake decided she wanted to turn her 40th birthday in to as positive experience as possible by making her birthday party a THHN fundraiser! She organised the most fantastic party for all her friends and family in the theme of 'Old School Hollywood Glamour' and it truly was a glamorous affair – complete with life sized golden 'Oscars' at the entrance of the venue; Premier Cru in Torquay and topless male waiters. Vix asked her guests not to buy her birthday gifts but to make a donation to THHN and they raised the incredible amount of £700. I would like to say a huge thank you to everyone who attended especially Vix who put so much effort in to the party and was so passionate about the event.
I am thrilled to report that THHN is officially the nominated charity for 2012 for Torquay Fire Brigades blue watch and Torbay Homemakers, both have fundraising events planned throughout the year in aid of THHN. You may well have already seen the fire fighters collecting for us, with our banners stretched across the fire engines in different venues across Torbay. They have a sponsored walk of the Cotswolds planned for June – so wish them all the best in their trek! A great big thank you to both groups – your support is invaluable to us and very much appreciated by us and the families we help.
Thirstywork of Exeter very kindly organised a charity gala in aid of THHN back in March, this was an incredible evening held at the Imperial Hotel Torquay, it was an exclusive event with 80 guests who were treated to a superb evening's entertainment from vocalist Shaun Perry, comedian Tank Sherman and the headline act was 13 piece band 'The Loose Canons' who really did rock the party! I would like to thank THHN's official photographer Dougie Worthington of 'Peacock Dreams Photography' for giving up his evening to photograph the event and thanks too to the boys from UK Garrison who came along in Star Wars costume to welcome guests of the event. Thank you to everyone who attended and donated prizes for the event and to MC Simon Crawshay for giving up his evening host the event. The official figure raised has yet to be confirmed but I would like to say a big thank you to Sarah Moody of Thirstywork for all her hard work in organising this fantastic event.
The amazing Alice Pyne's – Emma Bridgewater mugs have finally finished running and raised THHN's biggest ever single donation of £13,000. I really cannot thank Alice, Emma Bridgewater and everyone who purchased the mugs enough for their outstanding support, this really is a huge amount of money to such a small charity like THHN. This brings me nicely on to tell you all about Alice's new charity – Alice's Escapes; Alice and her family have benefitted from several THHN holidays as you know and they have really enjoyed the breaks and the concept so very much that they were inspired to set up their own charity. Alice's Escapes will operate much in the same way as THHN only they will be offering holidays in their home county of Cumbria, the charity officially launches this week and I wish them every success for the future. You can read more about the charity by following this link
As a small way of saying thank you to Alice I will be taking part in the annual Keswick to Barrow walk, which is a 40 mile trek across the tough hills of Cumbria, however I plan to run the entire 40 miles! I will be raising money for Alice's new charity in this – my toughest charity challenge to date on 12th May, if any of you would like to sponsor me you can do so by following this A special thank you to Simon Jeffrey of Winners 2000 gym who has been mentoring me and guiding me through my training for this event.
April fool's day saw the THHN's first 'Sponsored Relay' which was very kindly organised by Irene Hewings of Torbay Athletics Club. This was a fun event with around 30 runners taking part in fancy dress! I was very sad to miss this event myself due to a sickness bug keeping me away, but the event was a great success and fun was had by all. I would like to thank everyone who took part and who helped Irene organise the day which ran very smoothly indeed and a big thank you to the lady who made the beautiful THHN themed cake for the runners to eat after their 10 mile run. The official figure raised has yet to be confirmed but I will keep you posted.
Which brings me on to our running vests, we now have our own THHN running vests and we are looking for runners to enter events to raise money for us. If you would like to run for THHN in an event or know of anyone who may be interested please do get in touch as we would love to hear from you!
A very big thank you and good luck goes out to Lester Wynne-Jones who is the regional director of the south west of England for HSBC bank, who will be taking on the 'Three Peaks Challenge' on the 22nd June – raising money for THHN.
The weekend of 23rd June is going to be our busiest ever on record thanks to Dave Hanbury – owner of the 2nd best fish & chip shop in the whole UK and best in the south west of England; 'Hanburys Fish & Chips'. Dave has organised two amazing events that he hopes is going to raise a huge amount of money for the charity. The first event is on the Saturday evening of 23rd June 'Rat Pack Vegas Spectacular' – this event will be held in the HSBC Marquee on Babbacombe Downs Torquay. There will be a glass of Pimms on arrival with a 3 course summer inspired sit down meal with live entertainment from Canadian vocalist 'Tara Mathew' who has toured with 'Celine Dion'. This will be followed by the headline act – a show from the UK's leading Rat Pack group; an 18 strong cast who have countless national television appearances. The event offers wonderful memories of the Rat Pack – Frank Sinatra, Dean Martin & Sammy Davis JNR along with a guest appearance from Marilyn Monroe! The event will also feature the 'Babbacombe Garage Charity Auction' with some incredible lots including a football signed by the Manchester United first team; an England Football shirt signed by Michael Owen; a £1,200 holiday voucher; a signed Virginia Woolf first edition book; a day out for 10 people at Wembley Stadium to see Saracens play; a flying lesson and a day out for 8 people at Alton Towers to name just a handful of prizes! Tickets for the event are priced at £50 per person and a huge discount for tables of 10 at £450. We have already sold 190 tickets – so please if you would like to attend this incredible and unique event please get in touch very soon before we sell out!
The next event is the following day on Sunday 24th June and again is held in the HSBC Marquee on Babbacombe Downs, this is the well established 'Hanburys Fish & Chips on the Downs Music Festival'. This incredible event has a huge array of live entertainment running from 12 noon up to 10.30pm with performances from 3 Bags Full; Sound of the Sirens; Luke and Whose Army and headline acts – THHN celebrity ambassador Gary Nock and 9 piece funk, soul, disco and pop band Funkty Dumpty. There will be many more artists performing throughout the day including a guest appearance from the 'Krankies'! Entry to the event is made by purchasing food from the takeaway or making a minimum donation of £2 on the door, all profits from the takeaway and event will be donated to THHN. This really is a fantastic day out for all the family and great value for money and I urge you all to pop up and see us at some point throughout the day. A very special thank you to all involved in organising these events especially Dave Hanbury, Martin Strange, Conway Hoare, Nicky Allen and not forgetting HSBC's huge contribution in sponsoring the marquee and stages for both events.
Huge thanks to Newton Abbot Racecourse for making THHN their official charity for 'Ladies Day 2012' which will be taking place on 26th June and has already sold out all 300 tickets for the VIP marquee! We will be there selling raffle tickets on the day and letting everyone know all about the charity, so if you have tickets we will see you there!
News
American film director, screenplay writer, producer and writer – whose films include the famous 'Confessions of a Shopaholic' has written about THHN in her blog. Tracey asked me a series of questions to help shape the blog; you can read this by following this link
A very big thank you to Palm FM who have created an advert that I am sure many of you who are local will have heard over the last few weeks. The advert is aimed at getting more businesses involved with THHN by offering free holidays and services to our families, although we are very well supported there are well over 1,000 accommodation providers in the area and we only have 22 who offer support to us, it would be great to encourage a few more! If you do know of any businesses who you think could help then please do pass our details across.
A special thank you to Mr & Mrs. Christmas (aka Mr & Mrs. Scott) who visited several families over the Christmas period and for giving up their time on Christmas day to visit a bereaved family whose son was recently murdered. Their visits were very much appreciated and they added a little bit more magic to the families holidays!
Faith's Beach Hut is now open once again and ready for THHN families to use and have traditional family days out at the seaside, special thanks to caroline & Paul Hooper who manage the hut and have given it a spruce up with a new paint job and filled it with new equipment. A special thank you too goes out to Masonic – Jordan Lodge who have paid the site rental fees for the beach hut this season.
Support
I have been having some invaluable support over the last few months from some very special people who have been very kindly giving up their spare time to help me and take THHN further forward. Matej Bendzala has as always been working very hard making sure THHN's IT is running smoothly and creating the most incredible artwork and designs as well as giving us creative direction, Matej has worked endless hours on numerous projects for us – all free of charge!
Simon Dingley of Prolific Notion has been very helpful in the running and management of our website and again has been providing his services all free of charge. Simon has recently set up our online shop which I will mention later.
Angela and John Bunce of Vomero Holiday Apartments – THHN's holiday liaison officers have been amazing and found dozens of families holidays and organising all the food hampers for self catering holidays, which has been a huge help to me. Again their support has been on a voluntary basis.
A gentleman called Brian Lewis approached me earlier on in the year and volunteered his services and experience as a fundraising manager. Brian has worked for a national charity as a fundraising manager and has put together a fantastic fundraising plan for THHN. Brian has some fantastic ideas and has been helping me out with some of the more tricky forms that have needed filling in over the last few weeks.
As always special thanks to fellow trustee Martin Brook who has been guiding me and advising me as well as helping me keep my sanity over the last few months. I really appreciate each and everyone of your support in joining THHN on its journey and cannot thank you enough for your help that truly is invaluable to me!
Awards
I would like to offer my congratulations to the incredible Hannah Jones and Alice Pyne who won Rotary 'National Young Citizen of the Year Awards' this month. The awards were presented by BBC presenter Ellie Crisell in a live broadcast on BBC News 24 from the Bournemouth ICC, which featured THHN. The girls were nominated by Torquay and Babbacombe & St Marychurch Rotary Clubs after I made a presentation to them about THHN and talked about inspirational people who I had met on my journey with the charity. A special thank you to Hannah Jones who donated her £250 prize cheque to THHN to help kit out Faith's Beach Hut with new equipment for families to enjoy. You can find out more and watch the broadcast by following this link (the girls & THHN feature from 5.10 minutes in to the programme) There truly were some incredible young people receiving awards that day and I was honoured to attend – and would like to say a very big thank you to RIBI for their hospitality shown to myself and the girls and their families.
I am truly honoured to say that THHN has been nominated for a 'National WellChild Award' in the team category, we will find out in June if we have been successful and if we will attend the glitzy awards ceremony attended by WellChild patron – HRH Prince Harry. A very big thank you to our nominator Steve Jones.
Support THHN
As mentioned earlier thanks to Simon Dingley of Prolific Notion we now have our own online shop selling THHN hoodies and polo shirts – this is a great way to support the charity and look great at the same time! you can view the shop by following this link /shop
If any of you would like a THHN car sticker then please send a SAE to THHN HQ at the Hotel De La Mer and I will send one out to you.
if you are a THHN member business please do not forget we have THHN member plaques you can buy and you can download artwork for your website by following this link
We also have THHN member business certificates which have been emailed out, if for any reason you have not received one then please do get in touch and I can get one across to you.
Holidays
We are fast approaching having given away 200 free action packed holidays to families who are living nightmares! Giving them memories that they will treasure forever at a time in their lives when they really do need a positive distraction and support.
We have given away so many holidays since my last newsletter that it would make a very long list to read, I promise to keep on top of this for future letters, but a huge thank you to all of our member businesses for your invaluable support and a huge thank you to all of our referring charities and organisations – without your support THHN simply would not exist! Together we continue to grow and help more people every month and I thank you all from the bottom of my heart.
Luke Tillen
Founder & Chairman
AT-A-GLANCE DIARY
Comments